You can start the Guardian Caretaker sub quest in the Divine Palace Zone with Son Gohan during the Dragon Ball Z Kakarot interlude after the fight against Cell. There's very little information you're given to find them, much like the Royal Tomato or Golden Gazelle Antler, but we'll remedy that here.
Guardian Caretaker
Once the quest is accepted, go to the East Ravine Zone, near the Olive Village. Woodchips are always found near dead trees or felled tree trunks along the river that runs through the entire map. They are NOT near live trees. You can start in the lower right corner of the map and work your way up the river to the bottom of the ravine. Woodchips can be detected with Ki vision, they appear in purple, and you will have to pick them up with B, they are not automatically attracted to your character.
One of the shavings near the village is further from the bank, near a car parked near the village.
The last one is to the North-West, near the bank just before entering the huge cave.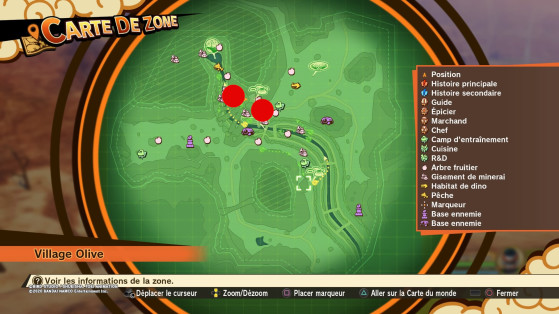 Rewards
| Rewards | Quantity |
| --- | --- |
| EXP | 168 013 |
| D Medal | 5 |
| Shenron Plush | 1 |
Oolong saw Yamcha's ghost hanging around the West Zone city, go investigate for him with Son Gohan in this new sub story from DBZ Kakarot.