There are a total of 20 Dream Catchers in Red Dead Redemption 2, all of them are required to validate the 100% progress and they are in the category of the collectibles. All Dream Catchers are suspended from trees, which makes them quite easy to spot if you think about lifting your head. You can spot them more easily with the Lynx Eye, which will make them shine yellow. When you have spotted one, you must approach it to make a sketch with the Triangle/Y button. All you have to do now is take out your horse and look for them all.
It is possible to track your progress in this area in the Pause, Progress, Total Progress, Dream Catcher menu.
Once you have found the 20 Dream Catchers, you must go to the cave hidden behind the Elysian Pool waterfall (see map). At the bottom of the cave, there is a painting that you can observe. You will then get an old arrowhead that will unlock a special talent that doubles your endurance when you stretch your bow (so you can keep it stretched longer).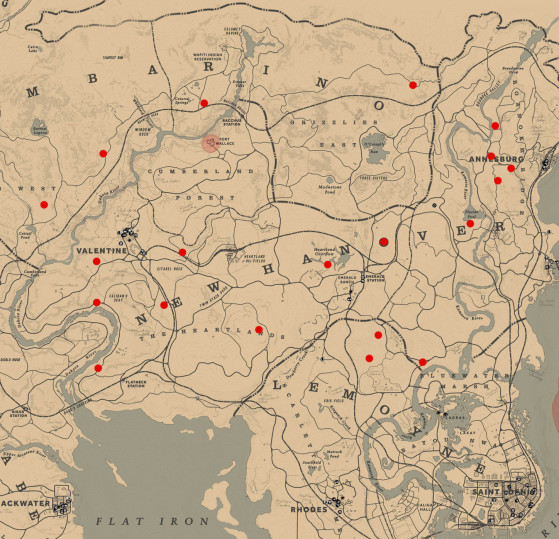 The Dream Catcher at the top of the cliff overlooking the Dakota River, using the Lynx Eye (L+R) as a hunting tool.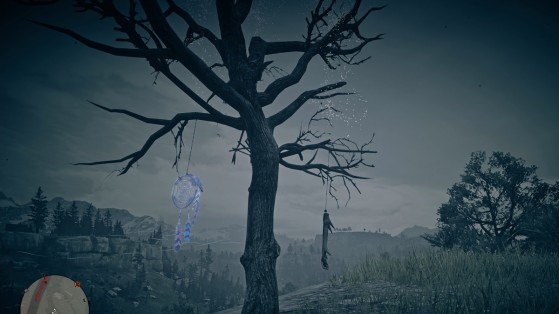 Written by Robin "Raiden" Bouquet. Translated from French by Millenium.us.org.