Excalibur will take you to the Eurviscire in Assassin's Creed Valhalla. A new enigma awaits you in Wiccan's Cave and beware, some slightly pissed off chickens are inside!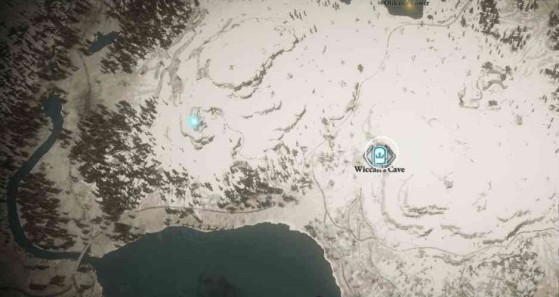 The Wiccan's Cave
For this new cave, make your way as usual, until you arrive in what looks like a witch's altar. Look around to find a block of ice to break. Once this is done go into the hallway with the screen door at the end, then to the right room with the chickens.
On the left wall, another grid will allow you to explode a hidden part of the wall of the room opposite. Then go into this famous room on the left, which has a grid with a visibility on the latch of the closed door. Uncheck an arrow on it, take the central door and the chest is yours!
Original content by Bastien "Lloyd" Dubosq-Luyer.
Your quest to find Excalibur in Assassin's Creed Valhalla will take you to Hamtunscire and more specifically to the Red Lichen Cavern. There you'll need to find a tablet.