Now that you've collected the eight tablets hidden in the tombs of England, you'll have to search for the three remaining tablets. They're held by three Zealots wandering around the south of England of Assassin's Creed Valhalla.
Let's start by specifying that these Zealots walk quietly on the roads of the designated regions and only the roads: no need to search the pampas, they stay on the studded paths. It's enough to wait at a cardinal point of the map of an area, to place a point exactly opposite to the latter, then to let your horse go there alone thanks to the tracking system.
In the meantime, play scrabble, take a book: everything is done automatically. If at the end of the trip the Zealot icon doesn't appear, start again the operation — it can take some time.
Hrothgar in Sussex
You can see the fight just above in video. This imposing Zealot shouldn't give you too much trouble with a power score around 200-225 — like all his other little buddies. Armed with a two-handed axe, he should attack you at a frantic pace and like all imposing guys of his kind, it's impossible to make him fall to trample on it.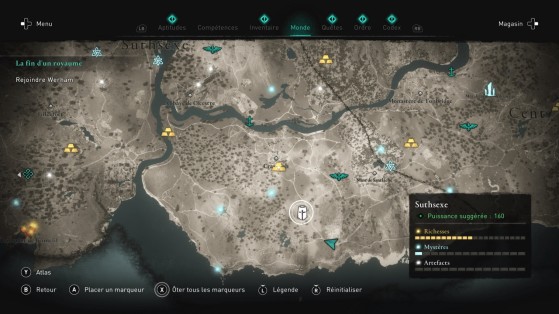 Woden in Cent
This Zealot is the lightest and most agile of the trio. His attack rhythm is particularly fast, but he's as light as a feather, which means you can knock him down with your adrenaline attacks. As usual, watch out for the regular poison bombs and don't let him get better.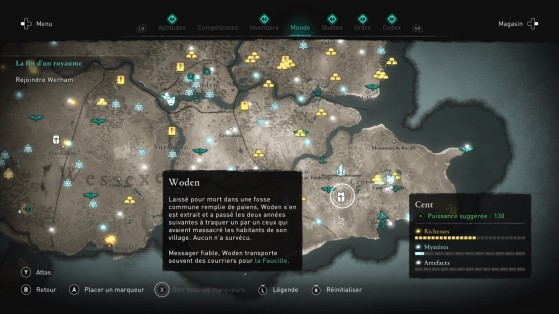 Heike in Essex
Probably the one that caused us the most problems. Equipped with a particularly painful two-handed sword, he always travels on horseback in the company of another guard. Try to get rid of the latter with a bow, just to be safe for your fight against the Zealot.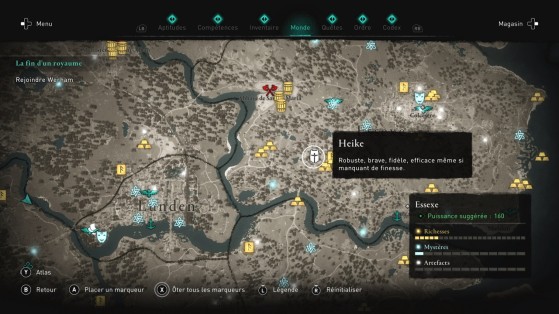 Original content by Bastien "Lloyd" Dubosq-Luyer.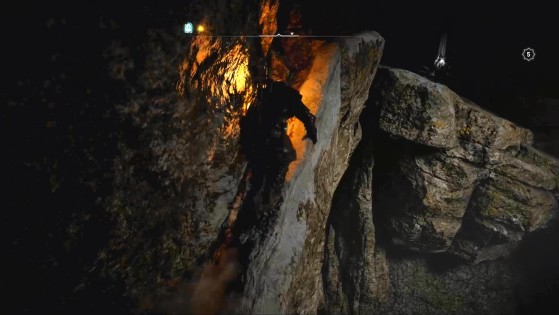 Your quest to find Excalibur in Assassin's Creed Valhalla will take you to Hamtunscire and more specifically to Wocig. There you'll need to find a tablet.