Economy cars
This class mainly includes utility vehicles and low-end cars. It will therefore be much more affordable to get one, but you shouldn't expect to have a beast of an engine under the hood. Durability and quality are not really the strong points of this class of vehicle but will make you go incognito in the poor neighborhoods of Night City.
Economy cars are very easy to steal since they don't offer much security. In addition, they take damage more easily.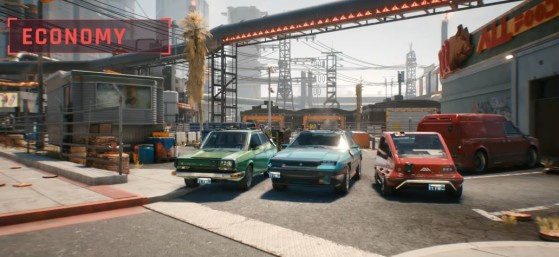 Archer Hella
Manufacturer: Archer (China, 2023)
Name: Hella
Horse Power: 212
Colors available at the moment: Gray / Blue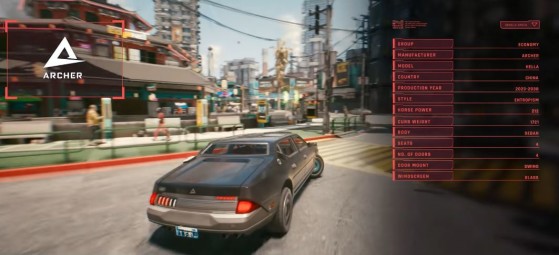 Makigai maimai
Manufacturer: Makigai (Japan, 2032)
Name: Maimai
Horse Power: 70
Colors available at the moment: Sand / Yellow / Red
Much like a Smart, this car can squeeze in anywhere. Like Archer Hella, she is of the Entropist style (ie: necessity above all). It seems to be the cheapest vehicle in the game for now (and therefore the least qualitative).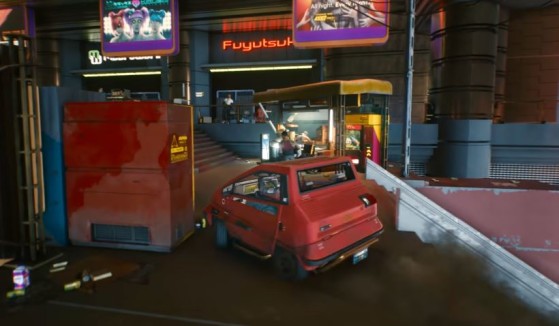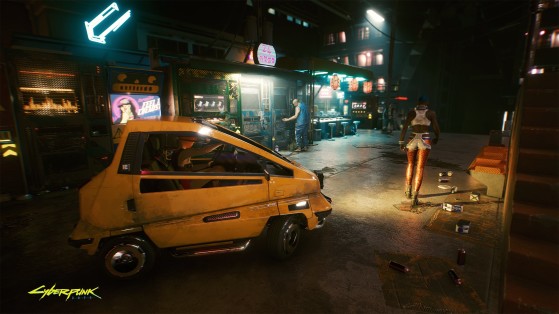 Thorton colby
Manufacturer: Thorton (USA, 2040)
Name: Colby
Horse Power: 102
Colors available at the moment: Black Green with luggage on the roof / Orange without luggage on the roof
This car adopts the Kitsh style (a doctrine contrary to Entropism which prefers to express its good humor in excess).
Thorton Galena
Manufacturer: Thorton (USA)
Name: Colby
Horse Power: ??
Colors available at the moment: Gecko