Arroyo
This area is under constant construction and is located in Santo Domingo — a survivor of the 4th Corporate War. It's mainly frequented by the 6th Street gang and seems to be similar to other neighboring districts, with a nuclear power plant, a robot factory and a sorting center.
There is also one of the operational sites of Arasaka and Petrochem, which is extremely well guarded.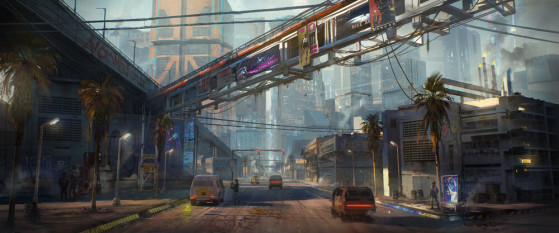 Rancho Coronado
Work is in Arroyo, but life is in Rancho Coronado, a neighborhood full of self-contained housing in the style of 20th century American housing estates.
There is a middle and high class working class population, where they can enjoy themselves in the surrounding bars, stores and parks. There are also subdivisions of Arasaka, Petrocham and Biotechnica that employ in this area.