Subtitled the Icy Resurrection, Qiqi is now available in Genshin Impact.
A sword wielder, she is aligned with the Cryo element. She's a great support, and her healing is fantastic.
You can get Qiqi from the Wanderlust Invocation banner.
The best weapons for Qiqi in Genshin Impact
The Skyward Sword is a solid premium choice of weapon for Qiqi, offering CRIT Rate and unleashing a buff when Elemental Burst is used.
A good budget option is the Sacrificial Sword, which has a chance at resetting her Elemental Skill after use.

Skyward Blade
Sky-Piercing Fang
Crit Rate increased by 4/5/6/7/8%. Gains Skypiercing Might upon using Elemental Burst: Increases Movement SPD by 10%, increases ATK SPD by 10%, and Normal and Charged hits deal additional DMG equal to 20/25/30/35/40% of ATK. Skypiercing Might lasts for 12s.

Sacrificial Sword
Composed
After dealing damage to an opponent with an Elemental Skill, the skill has a 40/50/60/70/80% chance to end its own CD. Can only occur once every 30/26/22/19/16s.
The best Artifacts for Qiqi in Genshin Impact
The best combination of artifacts for Qiqi is perhaps a 2/2 split between Blizzard Strayer and Noblesse Oblige. Both these will increase DMG on Burst, whether Elemental Burst DMG or Cryo DMG.
Perhaps a useful set to try if you need the boost is Tenacity of the Millelith, which increases HP and adds a buff to Shield Strength and ATK.

Blizzard Strayer
(2) Cryo DMG Bonus +15%
(4) When a character attacks an opponent affected by Cryo, their CRIT Rate is increased by 20%. If the opponent is Frozen, CRIT Rate is increased by an additional 20%.

Noblesse Oblige
(2) Elemental Burst DMG +20%
(4) Using an Elemental Burst increases all party members' ATK by 20% for 12s. This effect cannot stack.

Tenacity of the Millelith
(2) HP +20%
(4) When an Elemental Skill hits an opponent, the ATK of all nearby party members is increased by 20% and their Shield Strength is increased by 30% for 3s. This effect can be triggered once every 0.5s. This effect can still be triggered even when the character who is using this artifact set is not on the field.
Talent and Constellation priority for Qiqi in Genshin Impact
Focus on Qiqi's Elemental Skill, Adeptus Art: Herald of Frost first, as this is your healing ability.
After that, max out your Adeptus Art: Preserver of Fortune Elemental Burst next.
Ascetics of Frost (C1) is useful for recharging Energy, while her Rite of Resurrection (C6) is a powerful revive for fallen characters when Elemental Burst is used.
The best stat priority and substat priority for Raiden Shogun in Genshin Impact
Maximising the heal and uptime of skills is key to this build.
Stat Priority
ATK%

Energy Recharge

Healing Bonus
Substat Priority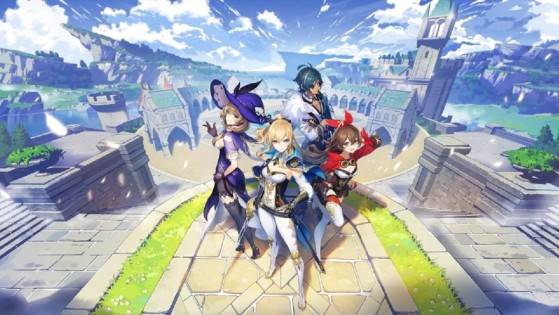 Here is a list of all promo codes available to redeem on Genshin Impact. If you're looking to get some free Primogems, Mora, Adventure XP and Hero's Wit, you're in the right place.