The Heavensturn event has started in Final Fantasy XIV and s everything you need to know about the event and how to get the exclusive rewards!
The event started on December 31 at 7 am to January 18 at 6:59 am (PST).
FFXIV Heavensturn 2021 Event Guide
The event starts with the quest called "Steering Clear of Trouble" given by Ushi Bugyo located in Limsa Lominsa Upper Decks (X: 11.5 Y: 13.9).
This quest will ask you to go the Middle la Noscea to clear an exclusive FATE called "The Mochi that Ate Vylbrand", you should be to see the FATE from afar, trust me on that one.
The FATE is quite simple: Avoid the AOEs and defeat the very angry-looking mochi.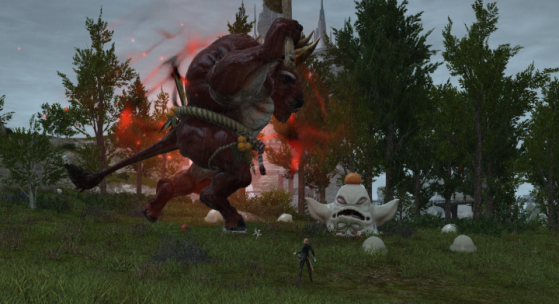 Once completed you'll get ten Heavensturn Tickets and will be asked to get back to Limsa Lominsa to claim your reward.
You will be able to obtain one of the two exclusive helmets by completing the quest, but don't worry, if you want the other one, the seasonal shop will sell it for five Heavensturn Tickets.
A new quest will also be unlocked and give ten Magicked Prism (Advent Cakes) once completed.
FFXIV Heavensturn Event Seasonal Shop
This shop will include the two new hats, an exclusive furniture item, food and magicked prism available for Heavensturn Tickets.