Kicking off on February 25th, Season Two for Black Ops Cold War and Warzone introduces a wealth of new content across both titles, including new weapons, multiplayer maps, game modes, and more!
The two new weapons that will be available as soon as the new season begins are the FARA 83 assault rifle and the LC10 submachine gun.
Find out how to unlock them and the quickest methods to do so below.
How To Unlock FARA 83
The FARA 83 is the latest addition to the assault rifle category and bears a heavy resemblance to the Galil which often dominated the metagame during the first Black Ops title which released in 2010.
To unlock the rifle, players have to reach Tier 15 of the Season Two Battle Pass.
To get there as quickly as possible, we recommend spending a few extra COD Points when buying the Battle Pass. For 2400 points, players can purchase the Battle Pass alongside 20 Tier Skips, granting immediate access to the new weapon.
For those that don't want to spend any extra, the best way to level up the Battle Pass is by playing the game.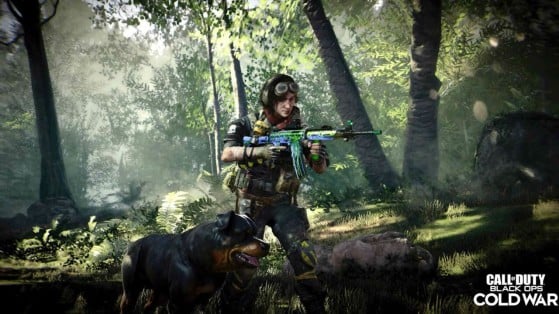 How To Unlock LC10
Armed with an impressive rate of fire and incredible damage at medium-range, the addition of the LC10 could well shake up the SMG metagame within Black Ops Cold War. 
To unlock the SMG, reach Tier 31 of the Battle Pass. The obvious way to unlock it quickly is by purchasing Tier Skips but for those that prefer to grind their way through the content, simply level up the Battle Pass by playing Warzone, Black Ops Cold War or Modern Warfare.
The launch of Season Two will mark the arrival of large-scale Zombies mode Outbreak. Find everything you need to know about the mode below!