Season 2 Reloaded for Black Ops Cold War and Warzone is in full swing. 
As part of the second half of Season 2, a wealth of new content is arriving across both titles, including two new additions to the Operator arsenal. 
One of the two Operators is Terrel "Wolf" Wolf.
Find out how to unlock the Operator below!
How To Unlock Wolf Operator
To unlock Wolf, purchase the standalone Operator bundle from the in-game store. 
It will cost a total of 2400 COD Points.
By purchasing the bundle, the Operator will be available to use in both Black Ops Cold War and Warzone.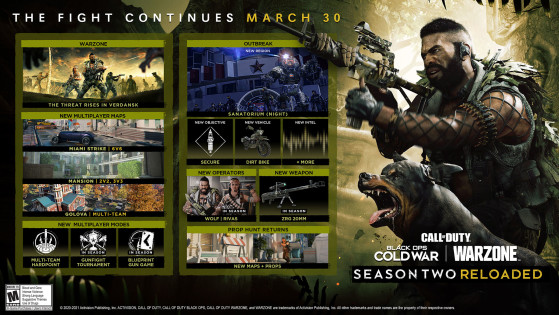 Treyarch has revealed the patch notes ahead of Season 2 Reloaded!