As the battles rage in the Dadaupa Valley, a whole new threat has arisen in Genshin Impact. Players will have to travel through Mondstadt and Liyue in an attempt to preserve the wine industry, endangered by Oceanid enemies.
The "Wishful Drops" event takes place between April 8-16, and sees Travelers try to calm Rhodeia's anger across various missions. You'll be able to count on the help of Endora, a small Oceanid pet that serves a greater purpose than just being cute.
Wishful Drops: Event Details
In order to take part in the event, players must have reached at least Adventure Rank 20.
It takes place across two stages:
Endora's Education - in which you acquire Endora
Rhodeia's Rage - in which you battle Rhodeia, the Oceanid boss
Endora's Education — Acquiring Endora
Before getting down to business you must first obtain the Endora gadget. To do this, you will have to complete the quest The River of Life, available from the Event page in the game menu.
Once obtained, you can equip Inquisitive Endora. When summoned, you will be able to hunt and capture Hydro mimics in certain areas of Teyvat. These will be indicated by a yellow circle on the map. Endora can only be called upon in these areas.
To capture a Mimic, you can use Endora's Bubble Spit ability. Freezing enemies with a Cryo character works well, too, although attacking them does not.
The more you roam these areas and capture Mimics using Endora, the more you will progress in your exploration and earn rewards. Be mindful of the Heart of Spring item, which is used in collecting rewards in the next stage.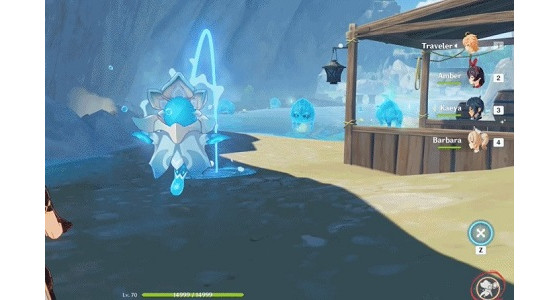 Endora's Education — Rewards
You will receive various rewards for completing this first step, including Primogems and Mora.
You can redeem the Hearts of Spring items obtained during your exploration in the event store. In particular, you can unlock Endora as a permanent pet.

Rhodeia's Rage — Battling the Oceanid Boss
Head to the lake slightly east of Qingce Village to find the Oceanid boss, which is found on a platform in the middle of the lake. Conveniently, there's a teleport Waypoint just to the south for easy access.
Approach the glowing pool of water to initiate the encounter. Be warned — once it starts, the game goes into a special challenge mode and you will not be able to teleport or pause the game.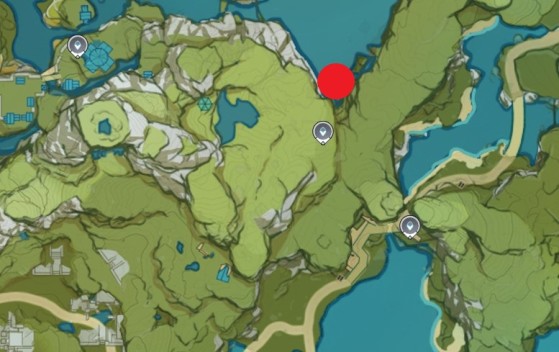 To aid players in this fight, the following characters will benefit from +30% Hydro RES bonus as well as the same 30% boost to energy recharge:
Hu Tao

Keqing

Ganyu

Lisa

Noelle

Xinyan

Fischl

Rosalia

Diona
Even if you are familiar with this encounter you should be careful, as Rhodeia has some new tricks in this special battle. Don't hesitate to use the torrents of water that appear from time to time to help you avoid Rhodeia's attacks. These are:
Water Torrent: Avoid these when they spawn on the ground, or they'll do damage.
Spinning Bomb: A huge AoE attack where Rhodeia spins furiously, before slamming into the ground.
Fitful Rapids: Ground-based damage from a continuous stream of water. Avoid by finding the water pillars, similar to whirlwinds on the Ameno Hypostasis.
Rhodeia's Rage — Rewards
Upon successful completion of the challenge, you can use Heart of Spring or Original Resin to earn Character EXP materials such as Hero's Wit, Adventurer's Experience, and Wanderer's Advice.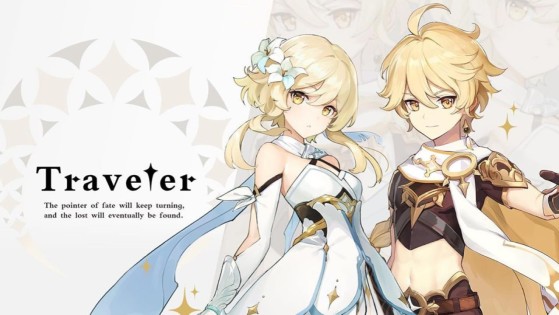 We Will Be Reunited suggests that it will focus on the Traveler, as they investigate the goings on of the Treasure Hoarders and Abyss Order.
Additional content by Célia "Lolisa" Nicoud.