As in every Battle Royale, weapons are important on Apex Legends. It is to find the best rifle that you take the risk of entering one house after another and the first weapon you pick up when landing will often determine your survival or death in the next few seconds.
To always know if you should change your brand new rifle that has just appeared in front of you, you are on the right guide. There are currently 19 weapons in the game and you can only carry 2 at a time during your games on Apex Legends.
Assault rifles

How the guide works
We are trying here to share our preferences with you to help you make the right choice when building your arsenal and that is why for each category, the weapons have been sorted from the best one to the least one.
R-301 Carbine

Damage

Ammunition

Slot

Headshot: 28

Bodyshot: 14

Light ammo

Barrel
Optic
Mag
Stock
The R-301 quickly became the best assault rifle in our ranking. Despite its 18-rounds per magazine and low damage, this automatic rifle has excellent accuracy that will allow you to quickly knock down your enemies. It also has the particularity of using orange ammunition and is therefore placed as a hybrid between an assault rifle and a machine pistol. Ideal for close and distant fights.
Hemlok Burst AR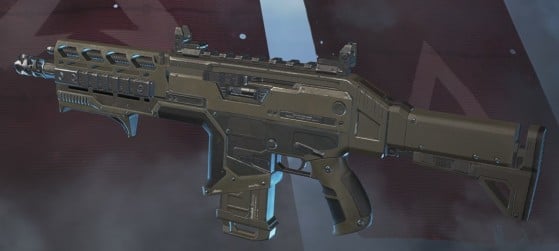 Damage

Ammunition

Slot

Headshot: 24 per bullet
(72 in total)
Bodyshot: 18 per bullet
(54 in total)

Heavy ammo

Barrel
Optic
Mag
Stock
For the moment we have judged that this burst assault rifle did not have its place higher in the ranking for the simple reason that it is difficult to hit all its bullets with a "burst" in this ultra dynamic BR. On the other hand, if you are a gunslingin' cowboy, the Hemlok could allow you to inflict a lot of damage on opponents with these 18 bullets and 6 gusts per magazine. Also note that it is possible to select the single firing mode to make it more accurate, but this will limit you in your DPS. In short, a fairly versatile weapon that deserves its second place.
VK-47 Flatline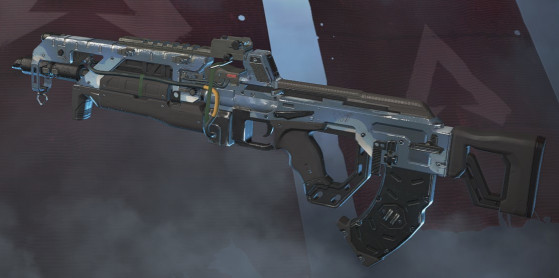 Damage

Ammunition

Slot

Headshot: 32
Bodyshot: 16

Heavy ammo

Optic
Mag
Stock
Much less accurate than the R-301, the Flatline only has the advantage of containing 20 bullets per magazine and inflicting more damage to the head. On the other hand, with a relatively low accuracy it is complicated to benefit from this additional damage. This weapon therefore corresponds to the assault rifle in all its classic forms.
Havoc Rifle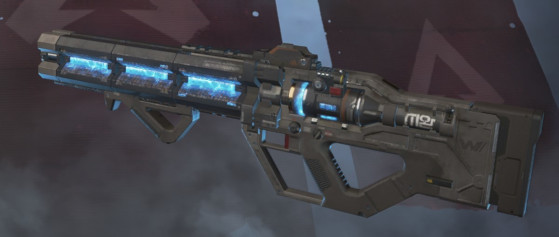 Damage

Ammunition

Slot

Headshot: 36

Bodyshot: 18

Energy ammo

Optic
Stock
Hop-Up
After a few games with the Havoc, we found it quite weak. Indeed, the first defect is its ammunition. Energy ammo are rare and chargers tend to empty quickly. As a result, there is no improved charger for the Havoc. It contains only 25 bullets per magazine. In addition, the laser shots 5 bullets at once (only usable when you have the hop-up). The damage is minimal, the decline is enormous. Nevertheless, it remains accurate and effective at medium distances. Without its equipment, the weapon is extremely weak, but remains playable once the Turbocharger is added.