Season 3 of Warzone is in full swing and despite a huge wave of weapon balancing aimed at balancing the metagame, players have already managed to determine a handful of weaponry that stands out from the rest of the arsenal.
One of the weapons that players have gravitated towards is the LC10 submachine gun that made its debut in Season 2 of the battle royale.
With a variety of attachment combinations, this small but powerful weapon is lethal in close-quarters combat, and thanks to low levels of recoil, it can make an impact at longer distances.
Here are the best attachments to equip on the LC10.
Warzone LC10 Best Attachments
Agency Suppressor (Muzzle)

13.9" Task Force (Barrel)

SAS Combat Stock (Stock)

45 Rnd (Ammunition)

Field Agent Grip (Underbarrel)
This particular combination of attachments focuses on extending the damage output and the damage range, improving levels of versatility.
The additional damage provided by the suppressor and the barrel allows the LC10 to shred the armor of opponents at close-range in a matter of seconds, while the SAS combat stock adds improvements to mobility levels, enabling players to duck and dive out of the way of any sticky situations.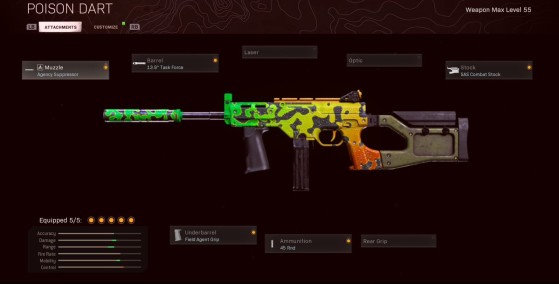 Is It Good?
After using this loadout for a few matches, the LC10 is certainly one of the strongest submachine guns to be used in Season 3 of Warzone.
Its incredible damage output in close and mid-range combat is ideal for clearing out the busier areas of the map and combined with the additional mobility, it's incredibly easy to outmaneuver any opposition that you may come across.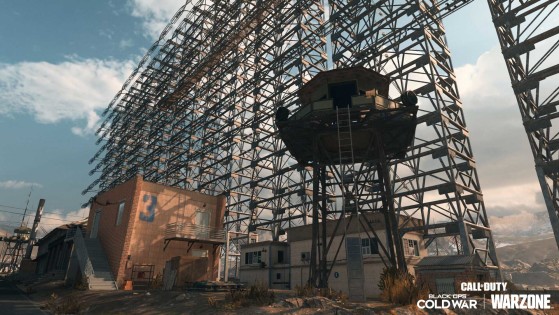 Players have managed to climb to the very top of the satellite array in Warzone! Here's how to do it.