Ever since Black Ops Cold War was integrated into Warzone at the beginning of Season 1, the XM4 assault rifle was often overlooked as players opted to use the CR-56 AMAX, the FARA 83, and other powerful assault rifles that were on offer.
With Season 3 underway, some players have begun using the XM4 as an alternative to a submachine gun thanks to its impressive levels of mobility alongside damage statistics that outperform most SMGs by some margin.
With a number of attachments to select in the Gunsmith, what is the best combination to select for maximum mobility?
XM4 Warzone Best Attachments
Agency Suppressor (Muzzle)

13.5" Task Force (Barrel)

Field Agent Grip (Underbarrel)

45 Rnd (Ammunition)

Raider Pad (Stock)
With a focus on mobility, this particular combination of attachments packs a punch in close-range combat thanks to increases in movement speed along with improvements in damage output, making this particular XM4 build an extremely strong weapon to use.
The mobile nature of the build lends itself to being used with a CR-56 AMAX or a FARA 83 as a primary weapon to deal the damage at longer ranges while the XM4 thrives when up close and personal with the opposition.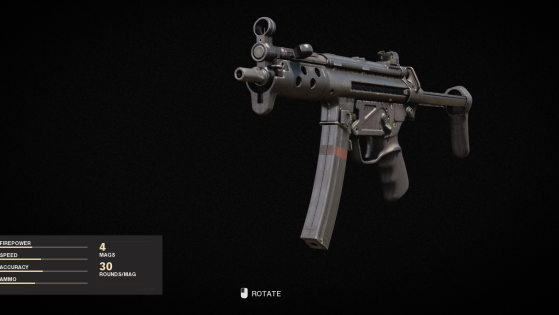 Black Ops Cold War's MP5 has risen in popularity for Warzone. But what are the best attachments to use?