This Resident Evil Village boss is certainly one of the most complicated to anticipate in the game when you face it for the first time, but by following the few tips in our walkthrough, you should be fine.
How to Find and Defeat Moreau
Start by searching the area and locate the places marked in yellow. You will find equipment scattered around this arena, especially under the courtyards, as well as explosive barrels. Wait for Moreau to open his mouth to spot his weak point: aim for the human form protruding from it. You can make him open his mouth by blowing him up, either with barrels, or with mines and hand bombs. Moreau will attack you with poison – take shelter to avoid it, as it can cause a fair amount of damage.
After knocking the boss to the ground and causing him great damage, he'll attack you with poison for a second time. Get away from him and keep your distance. Shoot at him a few times to beat him.
Return to the mine where this time you will have access to Moreau's hut. You will get a key element there to combine with the Winged-Key, before a cutscene starts with Heisenberg.
Moreau's Hidden Weapon
Exit the room and use the Four-Winged Unborn Key. You can now head to the fortress to answer Heisenberg's call. Now that you have the crank you can insert it at the exit of the mill to unlock the gate. You will follow a snowy passage towards barns where a few enemies are waiting for you, before accessing a zip line. At the bottom, a hole in the wall will lead inside the house guarded by a zombie. You will be rewarded with a chest that contains neither more nor less than the best weapon in the game: the 1851 Wolfsbane magnum.
You are then free to run and avoid the zombies or search. Go back to the zipline where you will find that the lycan at the start of the zone has reappeared. You now have the weapon you need to kill it. There, it is at your convenience: either you kill the beast and leave with a treasure or you turn around towards the village. Heisenberg will have marked the way for you with the help of big yellow painted signs. As a bonus, you will also find the Grenade Launcher behind an iron door.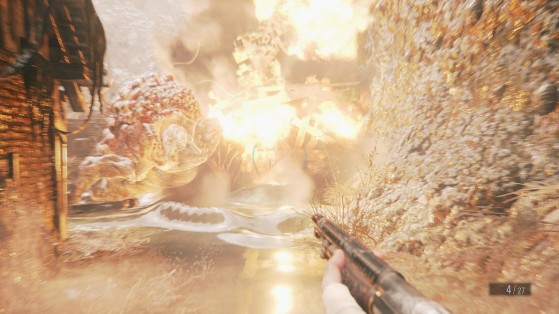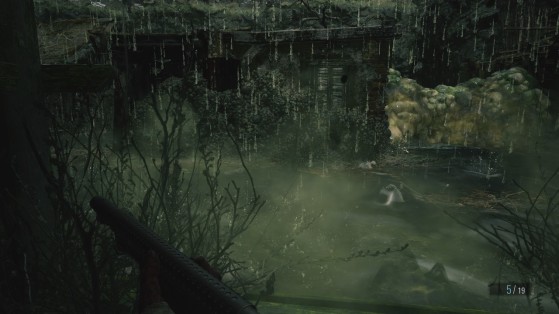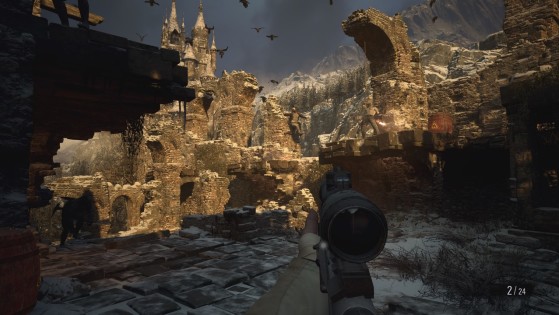 Make sure you prepare well for this next part of our Resident Evil Village walkthrough, as you head to the Stronghold.