The region of Meath hides three treasures, if we count that of Brega as well as that of Ui Neill South. These treasure maps are among the artifacts scattered throughout the map of Ireland in Assassin's Creed Valhalla: Wrath of the Druids. In this guide, you are given the location of the map treasure found among the various artifacts in the Meath region.
Where to find the treasure of the Potion of Strength in Meath
West of Inchroe Marsh and at the Connacht border, you will be able to find a tiny island that sits on the Shannon Stream. North of this small island you'll find standing stones. Next to one that has fallen over you'll find the body of a man crushed by one of them. The treasure is right next to his crushed remains.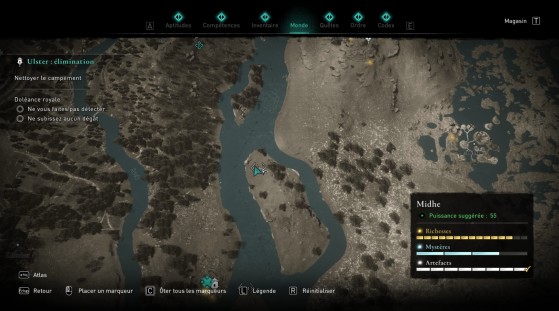 Unusual fact
Asterix and Obelix in Assassin's Creed Valhalla?
If you had read the object of the treasure map correctly, here the developers wished to give a little nod to our irreducible Gauls, Asterix and Obelix. The title of the treasure map is "Potion of Strength" and the author of the map announces that a friend of Francie has given him the ingredients and the recipe to make this potion a success.
Know that Getafix is a druid and his recipe for the magic potion has to be given to another druid following his death. Because, Asterix and Obelix is located around 50 BC. AD and the time of this DLC happens to be around 847 AD. AD if we look at the date of the coronation of King Flann. In addition, the DLC focuses on all the druids of Ireland, so this famous potion must have migrated all over the place among the druids. Unfortunately, the poor man failed to make the magic potion correctly and was crushed by what Obelix would call a standing stone.
The Potion of Strength Treasure Map Reward
The treasure on this map is an arm tattoo. To equip it, it will be necessary to go to a tattoo shop in Dublin or Ravensthorpe.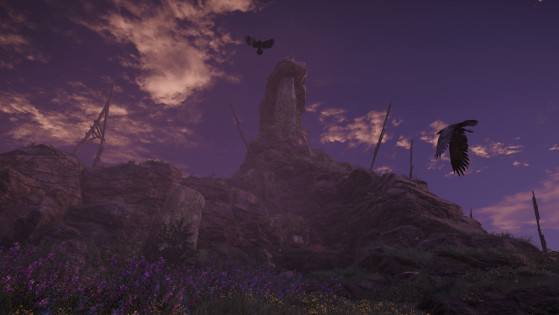 This guide helps you find all the artifacts in the Meath region of Ireland in the new Assassin's Creed Valhalla expansion, Wrath of the Druids.