This Assassin's Creed Valhalla: Wrath of the Druids guide helps you locate and take down The Mist, one of the Children of Danu.
First Clue
Thanks to The Blaze, we already have the first clue to the identity of The Mist.
Head to the stone circle located in Doon Daven. The area will be surrounded by Danu laughing gas, and druids will stand in your way.
Once you've cleared the area, the clue will be on the central torch boulder, right at the foot of the statue.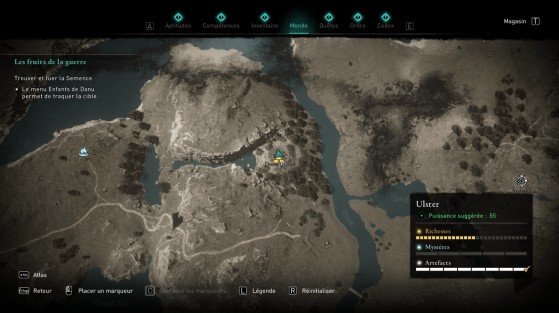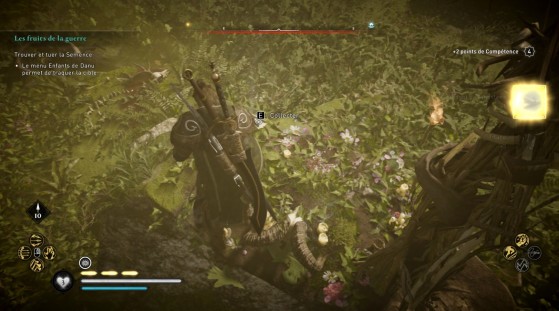 The Mist - Second Clue
The next clue will ask you to look for a stranded boat, in dire condition on the Ulster Peninsula, near Lake Foyne.
The clue is found in front of a spike barrier, next to a bird's corpse, just before the shipwrecks.
Note: Use your raven or Odin's Sight to find it.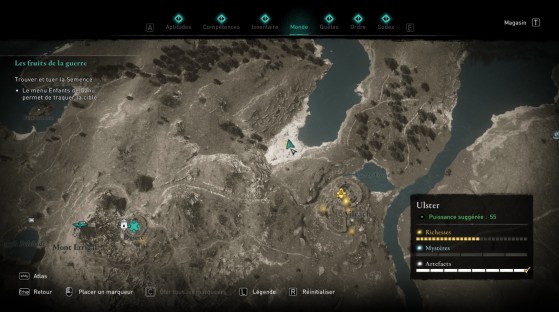 The Mist - Encounter
Now that the identity of The Mist has been revealed, you'll find it in Doon Fort, west of Mount Errigal.