In Burning Crusade Classic, many instances are locked if you don't complete certain quests or increase your reputation with certain factions. These locked instances also prevent you from accessing the later raids in the expansion.
In this guide, we'll walk you through how to access instances in the Hellfire Citadel on Heroic difficulty once you reach Level 70. This includes the Hellfire Ramparts, the Blood Furnace, and the Shattered Halls instances.
Important: All players in the group must have the Flamewrought Key to access any of these instances in Heroic Difficulty. If one of the players doesn't have it, they will be left at the entrance.
To access Heroic difficulty for the instances mentioned above, you must have the Flamewrought Key sold by Logistics Officer Ulrike at Honor Hold (Alliance) and by Quartermaster Urgronn at Thrallmar (Horde).
However, in order to obtain this key, you must reach Revered reputation with Honor Hold (Alliance) or Thrallmar (Horde).
To reach this level of reputation quickly, we strongly recommend that you farm the Blood Furnace over and over during your leveling, up to about 62 — which should guarantee you Honored — and then complete all the quests in Hellfire Peninsula once you reach Level 70.
This not only maximizes your reputation gain as you level up, but also increases the amount of gold generated at Level 70, since you earn extra gold instead of experience when you complete quests at max level.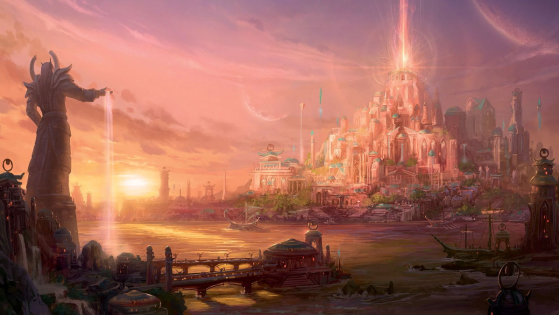 Like World of Warcraft Classic, Burning Crusade Classic will see content rolled out in several phases. Here's what you need to know about raids, instances and other content.