The Blood Furnace is one of the dungeons in Burning Crusade Classic. It can be accessed from level 58.
The entrance is located on the central platform of Hellfire Citadel, in the heart of the Hellfire Peninsula in Outland.
Location
To access Heroic difficulty, you must be level 70 and have the Flamewrought Key, which is available to players who have attained Revered reputation with Honor Hold (Alliance) or Thrallmar (Horde).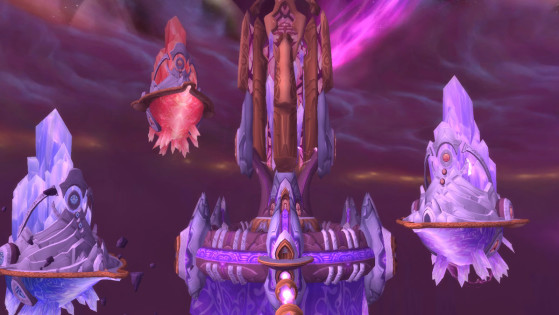 In order to access the The Botanica, The Mechanar and The Arcatraz on Heroic difficulty, Burning Crusade Classic players must obtain the Warpforged Key. Here's how to get it quickly.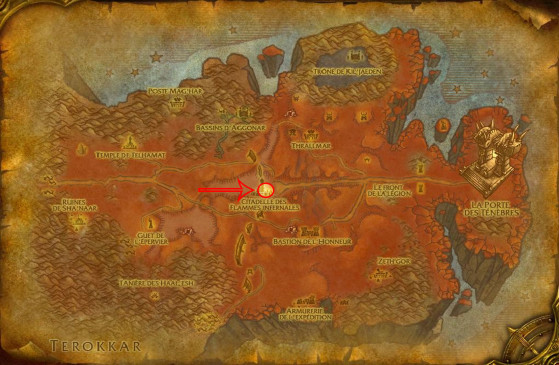 Map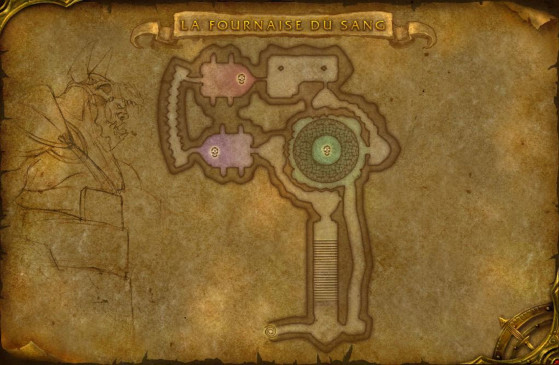 Instance Bosses

The Maker
Periodically, the boss casts Domination on a player. You must prevent him from acting with any type of CC since the damage he inflicts is increased under this effect.
Occasionally, a player is thrown into the air and takes Fire damage from Exploding Beaker. Nothing very threatening.
On Heroic difficulty, The Maker does not gain any additional skills.

Broggok
The fight with Broggok starts as soon as you activate the lever in the room. From there, four waves of orcs appear before Broggok himself.
Important: From the first wave to the start of the fight with Broggok you remain in combat, preventing you from regenerating mana.
The fight against this boss is pretty straightforward. The party must not be in front so to avoid its Slime Spray, and players must avoid Poison Cloud areas.

Keli'dan the Breaker
The fight against Keli'dan begins as soon as you initiate combat with one of the Channelers. After they're all dead, Keli'dan joins the fight.
Channelers apply Mark of Shadow to players, a debuff that must be dispelled (especially on the Tank).
Keli'dan himself is not very difficult.Turn your back to the boss, and he will periodically throw a Shadow Bolt Volley that only affects the players in front of him (ideally the Tank).
When the boss starts shouting "Closer, come closer... and burn!", Move more than 20 meters away from the boss or you'll die from his Burning Nova.
Finally, he will randomly apply Corruption to a player from time to time, dispel it if possible (and in priority if the player still has the Mark of Shadow debuff).
On Heroic difficulty, when Keli'dan begins casting Burning Nova he draws all players to him.
Loot Table
Object

Type

Where to get it

Embroidered Spellpyre Boots

Feet

Cloth

Broggok

Talisman of the Breaker

Neck

Keli'dan the Breaker

Icon of Unyielding Courage

Trinket

Keli'dan the Breaker
Instance Quests
Quest

Required level

Start

The Blood is Life ( Alliance )

The Blood is Life ( Horde )

59

Gunny

Honor Hold

or

Caza'rez

Thrallmar

Heart of Rage ( Alliance )

Heart of Rage ( Horde )

59

Gunny

Honor Hold

or

Caza'rez

Thrallmar