In the first major crossover in Genshin Impact, Horizon Zero Dawn star Aloy heads to Teyvat. 
Naturally a bow-wielder, she is aligned with the Cryo element. Thanks to her skills, she's more useful as a DPS, and can put out some pretty decent damage. 
Our best build for Aloy treats her as such, but be mindful that she'll be a bit of a glass cannon.
To get Aloy in Genshin Impact, simply log into the game while Version 2.2 is ongoing. Check he in-game mailbox and she should be waiting.
The best weapons for Aloy in Genshin Impact
We've gone with a weapon that ramps up her overall damage, the Thundering Pulse. A five-star weapon, it can really do some damage in the right hands.
An alternative if you want to deal more Elemental Burst or Elemental Skill damage is the Polar Star.
Thundering Pulse
Rule By Thunder
Increases ATK by 20/25/30/35/40% and grants the might of the Thunder Emblem. At stack levels 1/2/3, the Thunder Emblem increases Normal Attack DMG by 12/24/40% to 24/48/80%.
The character will obtain 1 stack of Thunder Emblem in each of the following scenarios: Normal Attack deals DMG (stack lasts 5s), casting Elemental Skill (stack lasts 10s); Energy is less than 100% (stack disappears when Energy is full). Each stack's duration is calculated independently.
Polar Star
Daylight's Augury
Elemental Skill and Elemental Burst DMG increased by 12/15/18/21/24%. After a Normal Attack, Charged Attack, Elemental Skill or Elemental Burst hits an opponent, 1 stack of Ashen Nightstar will be gained for 12s.
When 1/2/3/4 stacks of Ashen Nightstar are present, ATK is increased by 10/20/30/48% - 20/40/60/96%. The stack of Ashen Nightstar created by the Normal Attack, Charged Attack, Elemental Skill or Elemental Burst will be counted independently of the others.
The best Artifacts for Aloy in Genshin Impact
We think the best Artifact set for Aloy is a 2/2 split between Blizzard Strayer and Gladiator's Finale.
The former will grant a 15% bonus to all the Cryo damage you're doing, while the latter's bonus ramps up ATK by 18%

The best Constellations for Aloy in Genshin Impact
Currently, Aloy's Constellations are locked. It's not known at this time whether these will be revealed in the future.
The best stat priority and substat priority for Aloy in Genshin Impact
Ultimately, you want to ramp up damage. As such, we think these are the most important stats to focus on:
Stat Priority
ATK%

Cryo DMG Bonus

CRIT (both rate and DMG)
Substat Priority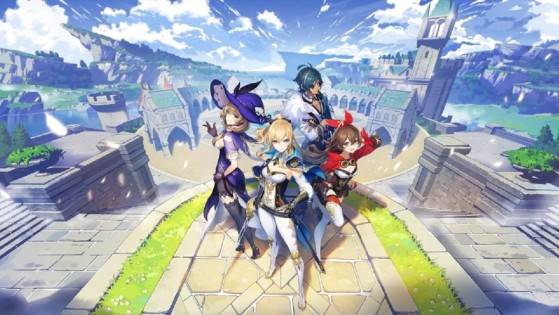 Here is a list of all promo codes available to redeem on Genshin Impact. If you're looking to get some free Primogems, Mora, Adventure XP and Hero's Wit, you're in the right place.