Subtitled the Crowfeather Kaburaya, Kujou Sara is now available in Genshin Impact.
A bow wielder, she is aligned with the Electro element -- like her mistress, the Shogun. You'll want to play her as a Support DPS.
You can get Kujou Sara from the Wanderlust Invocation banner.
The best weapons for Kujou Sara in Genshin Impact
You have a choice here, whether to go for increased Normal and Charged DMG with Amos' Bow, or a CRIT build with the Skyward Harp. 
Ultimately it won't matter too much, but we'd probably take the latter over the former as you want to switch in, use your abilities, and get out again.

Amos' Bow
Strong-Willed
Increases Normal Attack and Charged Attack DMG by 12/15/18/21/24%.
After a Normal or Charged Attack is fired, DMG dealt increases by a further 8/10/12/14/16% every 0.1 seconds the arrow is in the air for up to 5 times.

Skyward Harp
Echoing Ballad
Increases CRIT DMG by 20/25/30/35/40%.
Hits have a 60/70/80/90/100% chance to inflict a small AoE attack, dealing 125% Physical ATK DMG. Can only occur once every 4/3.5/3/2.5/2s.
The best Artifacts for Kujou Sara in Genshin Impact
We think the best Artifact set for Kujou Sara is the full Thundering Fury set.
As well as giving you a boost in Electro DMG, it increases damage caused by Electro-based effects such as Overloaded and decreases Elemental Skill CD.
You can also split and run a 2/2 with Noblesse Oblige if you just want straight damage without the buffs.

Thundering Fury
(2) Electro DMG Bonus +15%
(4) Increases damage caused by Overloaded, Electro-Charged and Superconduct by 40%. Triggering such effects decreases Elemental Skill CD by 1s. Can only occur once every 0.8s.

Noblesse Oblige
(2) Elemental Burst DMG +20%
Talent priority for Kujou Sara in Genshin Impact
Focus on building out the Tengu Stormcall Elemental Skill first, as it's your primary source of damage. 
The Subjugation: Koukou Sendou Elemental Burst is next, followed by her Normal Attack, Tengy Bowmanship.
The best stat priority and substat priority for Kujou Sara in Genshin Impact
Burst DMG is priority, so load up on ATK and CRIT.
Stat Priority
ATK%

Electro DMG Bonus

CRIT Rate / CRIT DMG
Substat Priority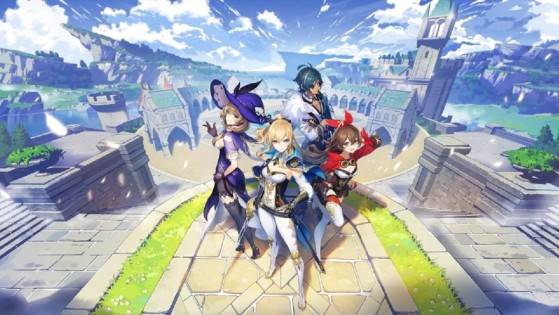 Here is a list of all promo codes available to redeem on Genshin Impact. If you're looking to get some free Primogems, Mora, Adventure XP and Hero's Wit, you're in the right place.