Subtitled the Shining Idol, Barbara is a free-to-play character in Genshin Impact.
A catalyst wielder, she is aligned with the Hydro element. She's a fantastic healer, so you'll want to build her to maximise her healing output.
You can get Barbara from the Baptism of Song event, and she is available in the Wanderlust Invocation banner.
The best weapons for Barbara in Genshin Impact
The Prototype Amber catalyst makes the most sense for Barbara, given its synergy with her healing Elemental Burst. 
A decent alternative is Thrilling Tales of Dragon Slayers - given you'll be switching Barbara in, using your abilities, then switching out again, this catalyst will buff the character switching in.

Prototype Amber
Gilding
Using an Elemental Burst regenerates 4.0/4.5/5.0/5.5/6.0 Energy every 2s for 6s. All party members will regenerate 4.0/4.5/5.0/5.5/6.0% HP every 2s for this duration.

Thrilling Tales of Dragon Slayers
Heritage
When switching characters, the new character taking the field has their ATK increased by 24/30/36/42/48% for 10s. This effect can only occur once every 20s.
The best Artifacts for Barbara in Genshin Impact
Barbara's build is all about her healing prowess, so you want to use the artifact set that is ideally suited to that -- Maiden Beloved. 
It's not even worth considering other artifact sets, in our opinion.

Maiden Beloved
(2) Character Healing Effectiveness +15%
(4) Using an Elemental Skill or Burst increases healing received by all party members by 20% for 10s.
Talent and Constellation priority for Barbara in Genshin Impact
Without a doubt you'll want to focus on maxing out Barbara's Elemental Burst, Shining Miracle, as that's the primary source of healing. 
Opt for her Elemental Skill, Let the Show Begin, next.
Her Dedicating Everything to You (C6) Constellation is undoubtedly the best, as it offers an auto-revive to fallen party members and max HP heal - potentially turning the tide of battle if your primary DPS falls.
The best stat priority and substat priority for Barbara in Genshin Impact
Maximising HP is the priority with Barbara, given her abilities scale with how much total health she has. 
Stat Priority
Substat Priority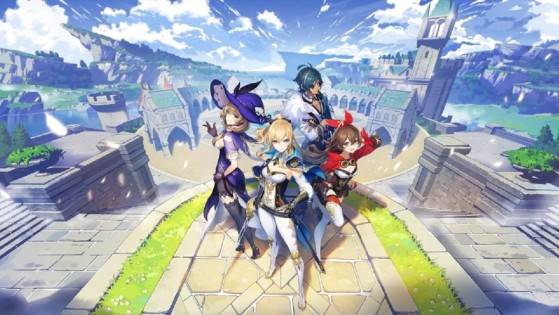 Here is a list of all promo codes available to redeem on Genshin Impact. If you're looking to get some free Primogems, Mora, Adventure XP and Hero's Wit, you're in the right place.