Subtitled the Witch of Purple Rose, Lisa is now available in Genshin Impact.
A catalyst wielder, she is aligned with the Electro element. While not the strongest, she can be a useful Electro support character.
You can get Lisa for free by completing the Sparks Amongst the Pages quest, or from the Wanderlust Invocation banner.
The best weapons for Lisa in Genshin Impact
Perhaps the most suited to the burst build we're going for is the Skyward Atlas. As well as providing ATK, it boosts Elemental DMG and adds a nice passive attack on Normal hits.
A decent budget alternative is The Widsith, which boosts the character in one of three ways. Either you'll get a load of Elemental Mastery or Elemental DMG, or standard ATK.

Skyward Atlas
Wandering Clouds
Increases Elemental DMG Bonus by 12/15/18/21/24%. Normal Attack hits have a 50% chance to earn the favor of the clouds. which actively seek out nearby opponents to attack for 15s, dealing 160/200/240/280/320% ATK DMG. Can only occur once every 30s.

The Widsith
Debut
When a character takes the field, they will gain a random theme song for 10s. This can only occur once every 30s.
Recitative: ATK is increased by 60/75/90/105/120%.
Aria: Increases all Elemental DMG by 48/60/72/84/96%.
Interlude: Elemental Mastery is increased by 240/300/360/420/480.
The best Artifacts for Lisa in Genshin Impact
Noblesse Oblige is the best option for increasing Elemental Burst DMG, although you can also opt to ramp up your Elemental DMG with the Thundering Fury set. 
While you could opt for a 2/2 split between the pair, we'd recommend going with one over the other.

Noblesse Oblige
(2) Elemental Burst DMG +20%
(4) Using an Elemental Burst increases all party members' ATK by 20% for 12s. This effect cannot stack.

Thundering Fury
(2) Electro DMG Bonus +15%
(4) Increases damage caused by Overloaded, Electro-Charged and Superconduct by 40%. Triggering such effects decreases Elemental Skill CD by 1s. Can only occur once every 0.8s.
Talent and Constellation priority for Lisa in Genshin Impact
As a burst support, you'll want to focus on Lisa's Lightning Rose Elemental Burst first -- although Violet Arc (Elemental Skill) is a good shout too. 
Both Infinite Circuit (C1) and Electromagnetic Field (C2) are good options for boosting Violet Arc for sustain and Energy regeneration.
The best stat priority and substat priority for Lisa in Genshin Impact
Stats-wise, you'll want to boost the potential of the Burst DMG. 
Stat Priority
Elemental Mastery

Energy Recharge

Electro DMG Bonus
Substat Priority
Elemental Mastery

Energy Recharge

ATK%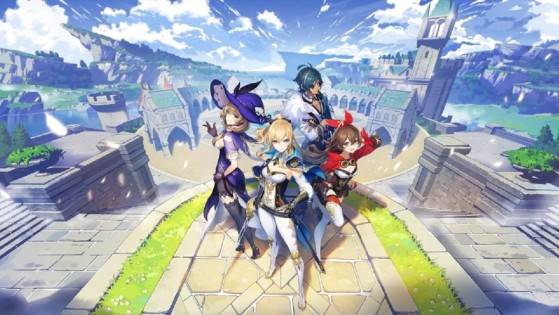 Here is a list of all promo codes available to redeem on Genshin Impact. If you're looking to get some free Primogems, Mora, Adventure XP and Hero's Wit, you're in the right place.