Dislyte is one of the hottest new games right now and many of you are playing it. It is for this reason that we offer you a series of e guides allowing you to know as much as possible about the game. As far as we are concerned today, we are here to help you obtain experience for your espers.
First method: Use Experimons
The first method is to use Experimons which you can obtain quite easily. These monsters are there for the sole purpose of serving as food for your espers and thus giving them a lot of experience. To get some, you can rely on missions, events, expeditions or even history. As we told you, they are quite easy to get. There are three types of Experium.



Second method: farm the Practice Stages
The second method that we recommend can be combined with the first since you can acquire Experium thanks to the training ground.
The Training Ground is the level that is set to the side of a story mode chapter. It is tacitly recognizable due to its color which is simply multicolored . Your objective is to loop this level with your farmer and the monsters you want to xp or Stars in order to kill two birds with one stone and prepare to level up at the same time. Here are some tips to help you get the most out of this method while still being able to do other things on the side.
If you don't know who to use as a farmer, remember that Mona is excellent in this role, especially if you have the Hades set.

The further you progress in the story, the more experience and rewards the training grounds will bring you. The one in chapter 12 on hard is the most interesting.

Don't forget the bonus XP you can buy in the shop for 100 or 200 crystals as well as the one you get during the first 30 days of play.
You can start farming in x10 and press the red icon to return to the hub and do other content at the same time.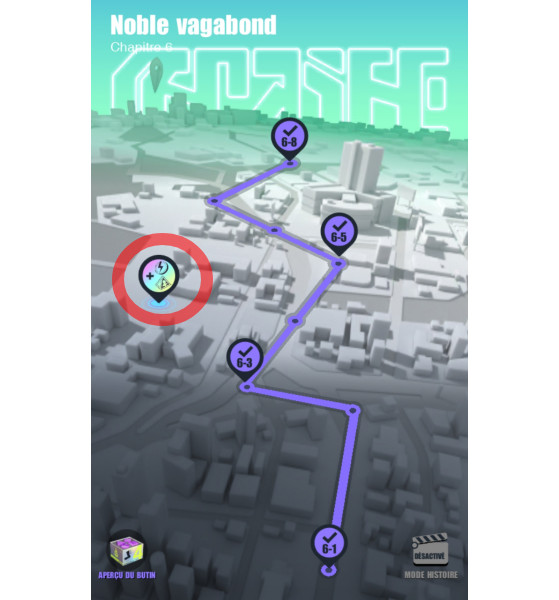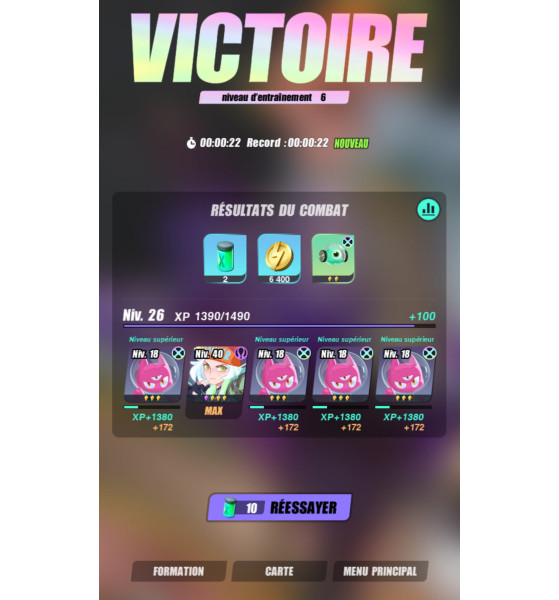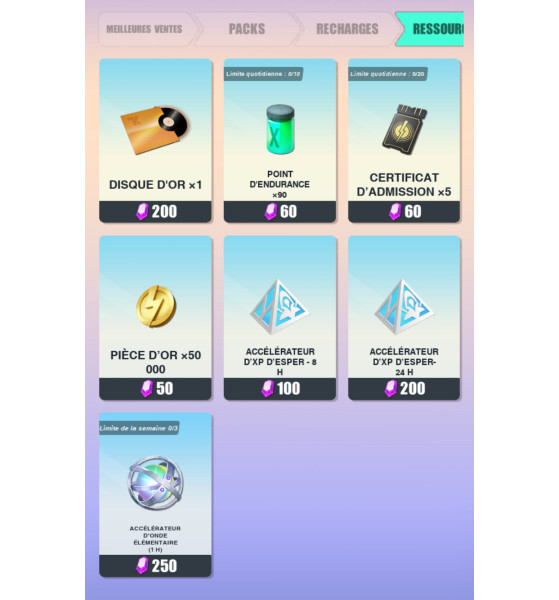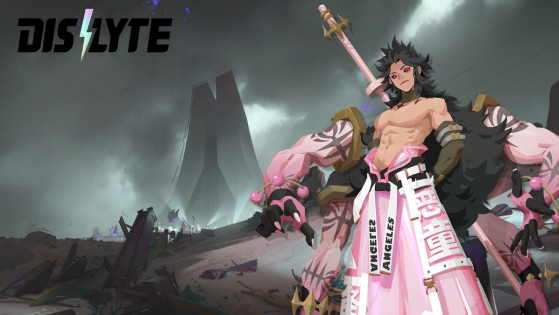 Looking to enhance Li Ling aka Nezha by giving him the appropriate relics on Dislyte? So this is where it's happening. In this guide, you are given several details about this fighter.