Several Temtems are available to us whether in the tall grass or the bodies of water. The choice can be complicated to know which are the best temtems to build an optimal team for the beginning of our PvE adventure. We therefore offer you a team that is recommended for your adventure so as not to have any difficulty facing the different Dojo masters at the start of the game.
Note that this article is not a tier list of the best Temtem; indeed, it is a small list allowing you to advance without too much difficulty towards the higher level areas.
Our selection of Temtem to start well in PvE
By analyzing the different Dojo masters, we noticed that one type was particularly feared: the Electricity type. But not only ! Indeed, Rawiri is a follower of the Fire type, so it will be necessary to use Temtem with the following types: Water and Toxic. Lady Lottie or even Doctor Hamijo will have Temtem vulnerable to Electric or Wind attacks, therefore it will be necessary to successfully mount several Temtems of different types.

Crystal
Type : Crystal
Recommended Trait : Rested
Increases Attack and Special Attack by 30% for the first 2 turns when the Temtem is in combat.

Pigepic
Type : Wind
Place of acquisition : Deniz
Recommended Trait : Embittered
When knocked out, the attacker loses 40% of their maximum HP.

Oceara
5% encounter rate, otherwise take Fomu to have a good Water type.
Type : Water
Place of obtaining : Aguamarina Caverns in Deniz
Recommended Trait : Haste
Reduces the charge turn of Delayed Techniques by 1 when the Temtem enters combat.

Fomu
Type : Water
Place of acquisition : Deniz
Recommended Trait : Hydrologist
+15% damage when using Water techniques.

Ganki
Type : Electricity
Location : Thalassian cliffs and Fort Sous-le-Vent in Deniz
Recommended Trait : Tension
Restores 8% of max HP when a battlefield Temtem casts an Electricity Technique

kaku
Type : Nature
Place of acquisition : Deniz
Recommended Trait : Mithridate
Prevents Poisoned status.

nessla
Type : Water and Electricity
Place of obtaining : Thalassian Cliffs and Sillaro River in Deniz or the Rice Fields and the Sacred Lake in Cipanku
Recommended Trait : Bioelectric
When hit by an Electric technique, restores HP instead of taking damage
With these Temtem, you will have to be able to fight against the first Dojo masters without too much difficulty. If you pay close attention to the appearance of Temtem opponents, you will be able to predict your best creatures to counter the actions of your opponents.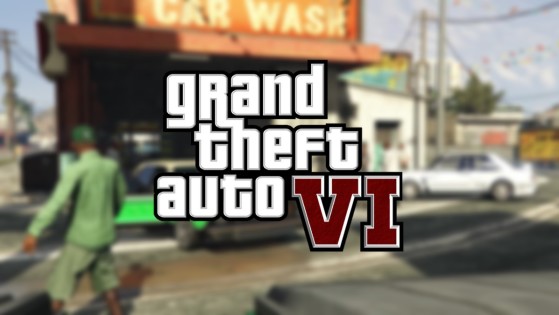 While there's been radio silence from Rockstar Games regarding the long-awaited GTA 6, fans are sure the developers are about to make the announcement we've all been waiting for. Are they really right?