Temtem has a very rich Tempedia, with many creatures to discover. Here we are going to focus on Gyalis , a rare Temtem available from early access that can be found in the wild

The Gyalis have appeared in many horror movies. Unfortunately, this did not help to improve their reputation as "evil creatures", due to their threatening appearance. But in the hands of a loving Trainer, Gyalis can easily be as tender and cuddly as Pigepics.
054
How to evolve Gyalis?
Evolution on Temtem can be done in different ways; the first is very simple, as all you have to do is level up your Temtem for it to evolve. The other method is to interact with a Sanctuary so that the type and its form can change; however only certain Temtem are affected by this practice.
Gyalis is a Temtem that cannot evolve.
What does Gyalis luma look like?
In Temtem, all creatures are (or will be) available in their luma or shiny forms for Pokémon followers. If you don't know how to get Temtem luma, don't hesitate to consult our guide which can shed some light on your lanterns.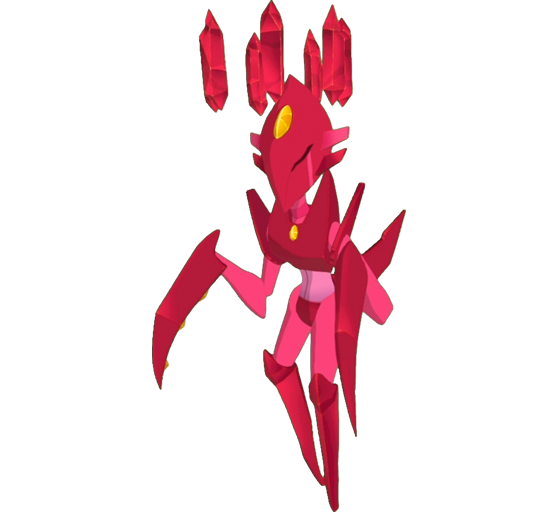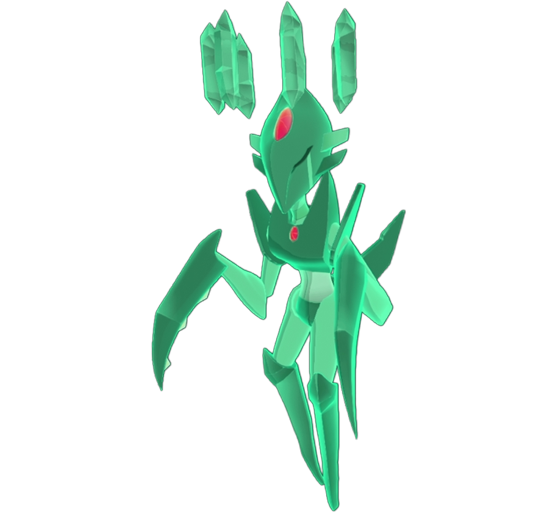 Important information regarding the capture of Gyalis
Gyalis is a rare Temtem, so it only spawns in a specific location. Indeed, you can find Gyalis in the Mines of Mictlan in the Tucma Basement , in the crossroads just after the crystal terrain.
→ You can easily find its location thanks to the interactive map of Temtem France .
Basic statistics
Below, you can find all of Gyalis' base max stats; that is, once he reaches level 100 . These are the biggest stats he can get by failing to include cumulative AC.
| Stats | Points |
| --- | --- |
| PV | 470 |
| END | 125 |
| LIVES | 330 |
| ATQ | 304 |
| DEF | 263 |
| ATQSP | 199 |
| PSED | 263 |
What are the strengths and weaknesses of Gyalis?
With his Pugilat and Crystal type, Gyalis has the following strengths and weaknesses:
Resistance : Very resistant to Electricity and Toxic type Temtem
Weaknesses : Vulnerable to

Fire

,

Earth

, and Digital -type Temtem
What are the traits of Gyalis?
All Temtem inherit a trait; some can be seen as penalties, while others are seen more as bonuses. Depending on your gameplay, it will be interesting to have a trait that suits you. The majority of players believe that the Reflector trait is still the most relevant.
Reflector — When hit by a Special Move, the attacker takes 25% of the damage dealt.
Resilient — When in a negative state, its duration is reduced by 1 turn.
What techniques can Gyalis learn?
Temtem can learn techniques through training (FT) or by breeding with other Temtem. Below, you can find the complete list of skills that Gyalis can learn that do not come from his basic attacks.
Crystallization
Reproduction
Gyalis, Crystle, Sherald
Tortenite, Koish, Occlusa,
Myx

Crystal

crystal spurs
Reproduction
Gyalis, Crystle, Sherald
Tortenite, Myx, Azuroc,
Nagaise, Valash

Crystal

seismic wave
Reproduction
Gyalis, Smazee,
Baboong, Seismunch,
Mudrid

Earth

Cacophony
FT008

Neutral
Neutral Synergy

Antitoxins
FT009

Toxic

bang
FT012

Neutral

Footwork
FT015

fistfight

Targeted Slash
FT018

Neutral

deadly palm
FT038

fistfight
What are Gyalis' best attacks?
Whether in PvP or PvE, there are techniques that stand out from the crowd. By observing all of Gyalis ' skills, it is true that some attacks are much better than others, especially in terms of priority, but also on the damage inflicted on opponents. Not sure which attacks to choose? Gyalis best combo is:
Crystal Bite
Level 41

Crystal

Circular blow
Level 58

fistfight

Targeted Slash
FT0018

Neutral

seismic wave
Reproduction

Earth
Source: temtem.wiki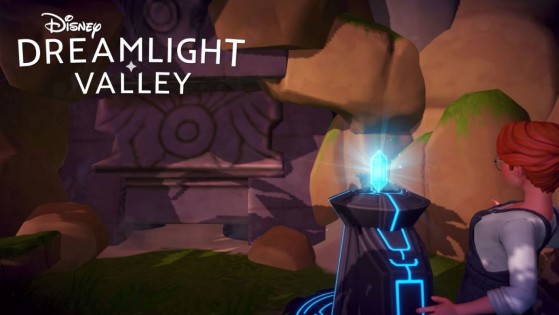 Not sure where to place your Crystal Key for Merlin and Ursula's main quest "With Great Powers"? Here's where to find the cursed cave and the mystical secret cave in order to retrieve the Enchanted Beach Orb.