Grounded offers an unconventional gaming experience, since we play a miniaturized and abandoned teenager in a huge garden (everything is relative). And inevitably, this involves facing huge spiders. Even though the game's art direction is pretty cute, the spiders are pretty ugly and scary, even without being arachnophobic. Because they're ubiquitous, fearsome, and love to do deadly scare jumps from behind, you risk a heart attack if you're arachnophobic.
The Obsidian developers therefore decided that accessibility can take many forms, and that it is not limited to a color blind mode. There is also an arachnophobic mode available, when starting a new game, and in the options.
Arachnophobic Fashion
You can activate this mode whenever you want, and it has the good taste of not being limited to a simple On / Off button. It is a selector with several notches. He will gradually reduce the spidery appearance of the spiders, such as the legs, then the eyes, in order to give them a more tolerable appearance. From a certain level, the legs disappear, and eventually the spiders only look like two blobs with two eyes.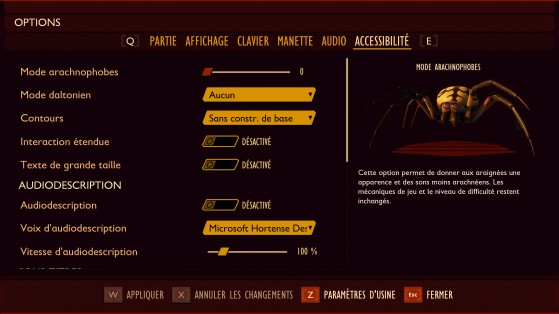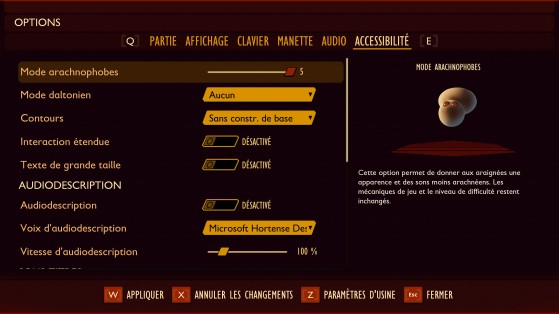 The sound effects are also modified, the sounds of the spiders become less aggressive and disturbing, even if they were absolutely nothing realistic. Spiders don't make such sounds in the real world.
Effect of Arachnophobic Mode on Difficulty
On paper, this game mode has no direct impact on the difficulty. Blobs are no less numerous, powerful and aggressive than the spiders they replace. Their altered appearance only serves to alleviate the irrational fear caused by arachnophobia, allowing Grounded to be played normally.
This is however not entirely correct, it can be considered that the arachnophobic mode makes the game a little more difficult, since the in-game model of the spiders becomes much smaller. They are therefore much more difficult to spot without their 8 gigantic legs. This is usually what you see first over the grass or in front of an obstacle. You therefore risk having a few additional deaths caused by their absence.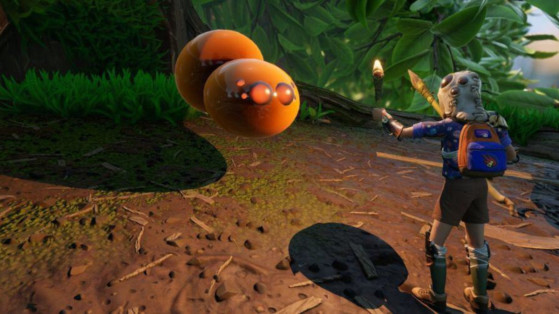 What about entomophobia then?
Unfortunately for victims of the second most common phobia behind arachnophobia, the fear of insects in general, there is no setting for all other insects. Ants, mosquitoes, bedbugs and mites are in the game. It is clear that if you are concerned, it may be better to avoid playing Grounded. Virtual reality and video games are sometimes used as therapeutic solutions, but it is probably best to consult a specialist first, in order to obtain a professional opinion.
If you still want to try the experience, know that the insects of Grounded are very aggressive and deadly, it may be wise to reduce the difficulty and their aggressiveness in the options, in order to have a more positive game experience in them presence.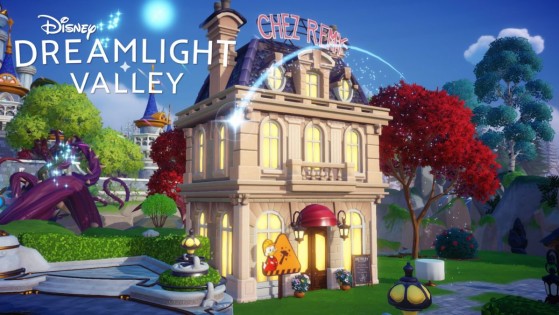 The Chez Rémy restaurant is one of the most important buildings in Disney Dreamlight Valley. It allows you to increase your level of friendship with the characters but also to buy rare ingredients such as peanut butter or crushed ice. Here's how to improve it!