Image courtesy of Square Enix
All Saints' Wake is back in Final Fantasy XIV with a brand new edition and brand new rewards. This is the "second" halloween event this year as the 2021 edition took place in early 2022 due to Covid reasons and delayed schedule.
This year, you'll be able to grab even more exclusive rewards and you'll see, you're in for a treat! (hihi)
FFXIV All Saints Wake 2021 Event Period
The event will be available from Wednesday, October 19 until Tuesday, October 2022 at 7.59am (PDT)
How to start the FF14 Halloween Event
To start the event you will need to speak to the Adventurers' Guild investigator in Old Gridania (X: 10.3 Y: 9.1) and accept the quest called "A mad Masquerade".
If the event is based on last's year, completing this quest and the unlocked dungeon will reward players with token that will then be traded for the exclusive glamour set, housing items or magicked prisms.
Players will also get an exclusive Halloween makeup once you completed the first part of the event !
Well make sure to update this guide when the event is up, so please make sure to check our dedicated portal.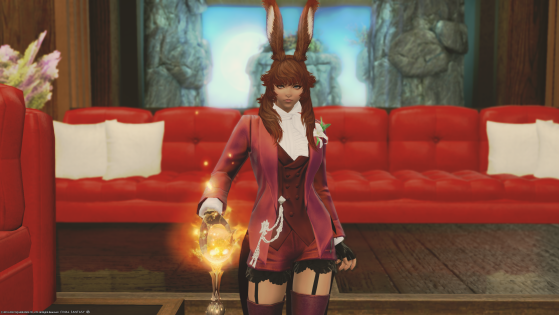 How to deal with this launcher issue when you're playing on Steam? Don't worry we have you covered about this issue were the launcher gets in every languages.