With the 400 pocket monsters to capture to fill your Pokédex on the freshly released Pokémon Scarlet and Violet, but especially the immense region of Paldea to explore, it is possible that you cannot easily spot the creatures you want to get. . Fortunately, several fans have managed to create an interactive map that allows you to find Pokémon and even objects in the different areas with just one click.
Find Pokémon easily with the interactive map
WHere are two interactive maps (updating regularly). That of gamerguides offers several filters to identify at a glance the exact location of Pokémon or even stakes for shrines. Another map was made on the Serebii site but we find it a little less practical for the moment.
Direct link to Gamerguide's interactive map

Direct link to the Serebii interactive map
In addition to the precise position of the Pokémon, the cards allow you to see where the CTs, the objects, the Teracrystallized Pokémon, the Mordudor or the stakes to be undone to open the sanctuaries are hidden. For the moment, the Crater of Paldea does not have a dedicated interactive map.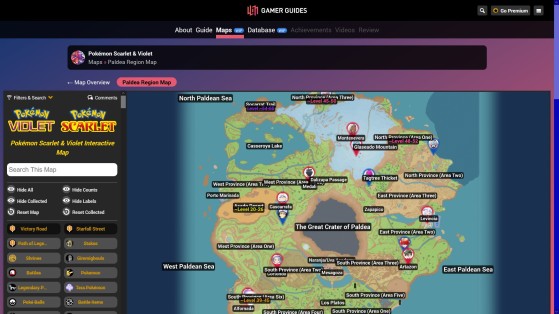 The Complete Paldea Pokédex
If you prefer to search for Pokémon yourself with only an area indication, do not hesitate to consult the Pokédex directly in your game or our complete Pokédex below. Above all, it allows you to know how to evolve the different monsters in the game.
Remember that some Pokémon are exclusive to the Scarlet version and others to the Purple version. To get them all, you will need to trade or Teracrystal Raids in online/local multiplayer.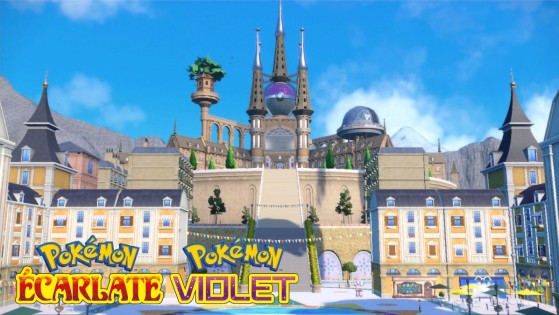 Here you are in the biggest city of Pokémon Scarlet and Purple. Between the ton of shops and the few interesting NPCs to meet, here is everything you need to know about Mesagoza so you don't miss anything.