Pokémon Scarlet and Violet is the first opus of the license to push the customization of its avatar so much. Unfortunately, many players haven't yet figured out how to access the customization menu, so here's how to do it and what you can change on your trainer.
Can you change your school uniform?
Unfortunately, even after the scenario is over, you can't change your clothes to something a little more original. The Academy uniform is mandatory and you can only choose between 4 uniforms: there is one per season.
However, you can modify the following accessories:
The shoes,

Socks,

Gloves,

The backpack,

Hat,

Glasses,

The shell of your Motismart (smartphone),

your hairstyle,

Your face.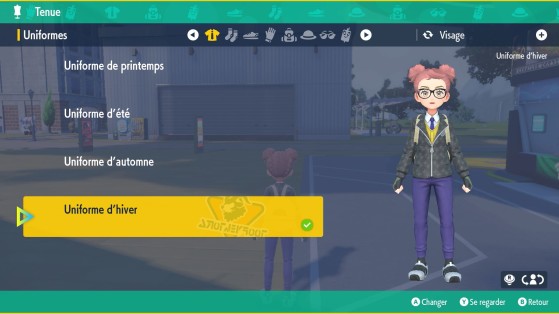 If for the hairstyle you absolutely have to go through a hair salon in Mesagoza, the rest is accessible at any time during your exploration by pressing the left directional button (arrows on your left Joycon). Once the changes have been made, remember to save. Regarding the face, you must press "+" once in the modification menu.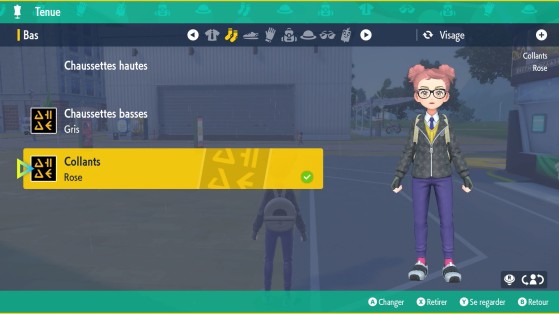 How do I get new accessories?
The best way to get new fashion items is to go to Mesagoza and visit the stores located in the center of town. There is something for every taste ! Note that the merchandise offered in stores in other cities will be different so do not hesitate to shop around even if it can be annoying to have to wait a few hundredths of a second for the display.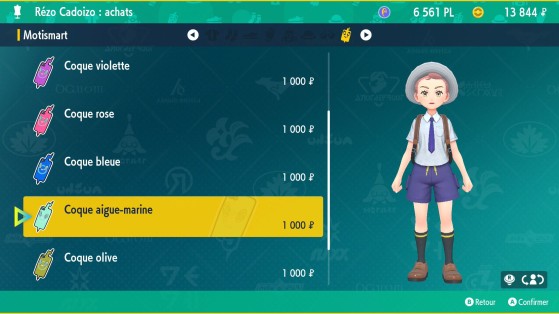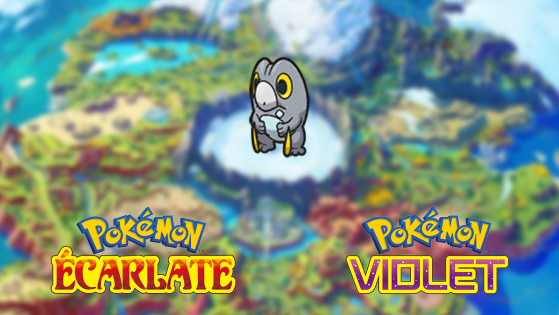 Baxcalibur is a new 9G pokemon that you will absolutely want with you if you plan to explode the Elite four of Pokémon Scarlet and Violet . In this Paldea Pokédex sheet we will see everything you need to know about its evolutions and weaknesses.