Disney Dreamlight Valley is available from Tuesday, September 6, 2022 in Early Access on all platforms. The opportunity for you to discover this magical world and restore it by finding lost Disney and Pixar characters. All means are good: whether it's exploring the open world by unlocking the passages of nocturnal thorns thanks to the Dreamlight, or going through the castle and its magic paintings. Today, DDV has already received two major content updates. The first in October with Scar les Mines de Vitalys, and the second in December with the Kingdom of Toy Story.
Today, we are going to be interested in the character of Stitch , precisely added via the update of December 6th.
Introducing Stitch
The cartoon Lilo & Stitch was released in 2002. It tells us the story of a little Hawaiian orphan of six years old with a strong character who is brought up as best she can by her older sister. One day, despite her big sister's reluctance, she adopts a strange, voracious and indomitable animal from a shelter: Stitch, who turns out to be an extraterrestrial fugitive. A friendship will be born between these two beings but unfortunately things will get complicated: a group of extraterrestrials in charge of capturing Stitch to send him back to prison arrives on Earth...
In DDV, only Stitch is present at the moment.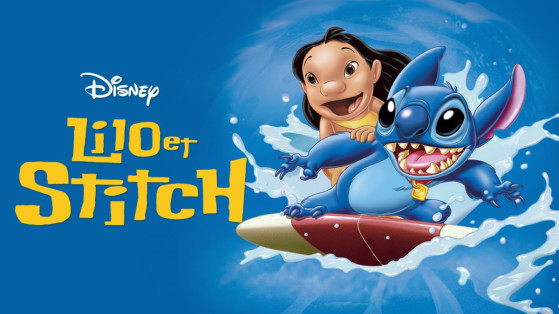 Unlock Stitch, his house and his rewards by friendship level
Stitch is the longest character in the game to unlock. Added via the December 6, 2022 update, you will need to find three socks in different Valley biomes, with a 5-day wait between each sock!
Stitch's house is to be built during the quest to unlock it. It costs 10,000 coins


Below are the rewards Stitch gives you at each friendship level. Level 10 is the maximum you can reach. Then, it will no longer be useless to make him gain experience, but it will always be more advantageous to take him to accompany you on an excursion since his bonuses will be higher.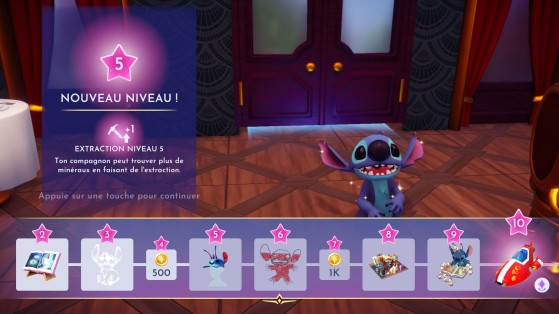 Regarding Stitch's favorite gifts , know that he really appreciates Coffee: make sure that this object is one of his 3 daily favorite gifts but in general, he comes back often.
Stitch will therefore offer you to follow Friendship quests like any other character in the game.
Goodness Level Check
friendship quest 1
Once you unlock Stitch through Donald's Quest, you can befriend him by talking to him and giving him gifts. To receive his very first quest, you must level up to friendship level 2 and have made good progress with Donald. Once done, you will find a sign with a poster of Donald tagged : he is at the Tranquil Prairie, near one of the biome entrances/exits. If you can't find the poster, restart your game.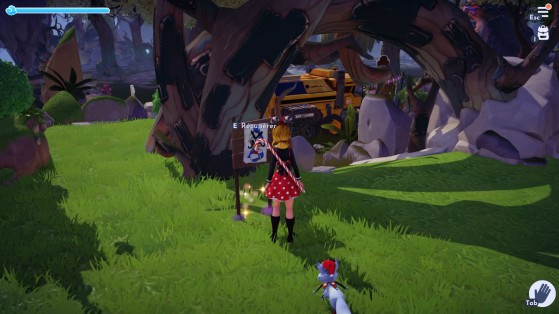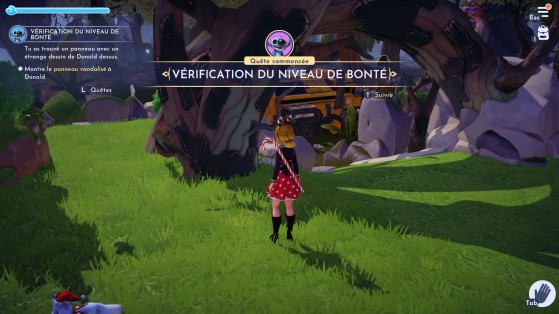 The quest will automatically trigger upon picking up the panel. You will have to show the "vandalized panel" to Donald who will obviously be outraged by the behavior of the alien. Go ask Stitch for an explanation. To apologize, you will have to repair the vandalized signs by collecting the following materials:
15 hardwood

15 softwood

3 vandalized signs at the Prairie Tranquille (you already have one in your possession, the other two are next to the entrances/exits of the biome.

Report everything to Stitch.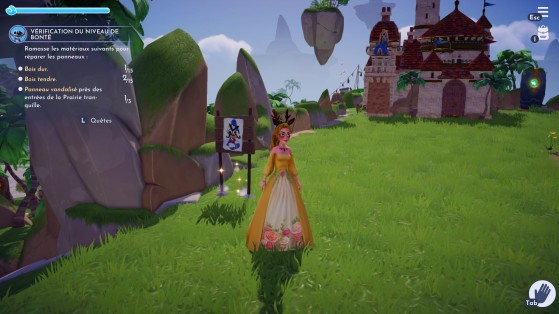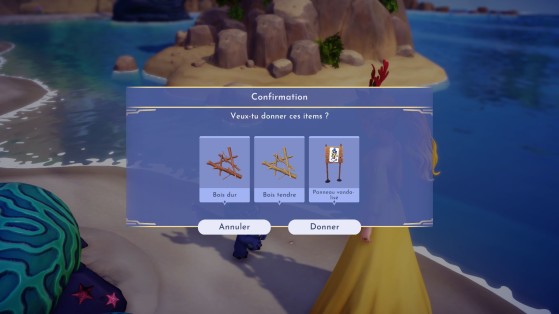 Now use your Workbench to craft 2 Donald panels in the "furniture" tab, then show them to Stitch. Return to the Tranquil Meadow and use your Decoration menu to place 3 panels where you want them.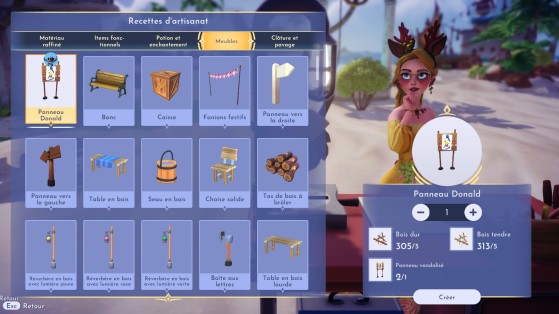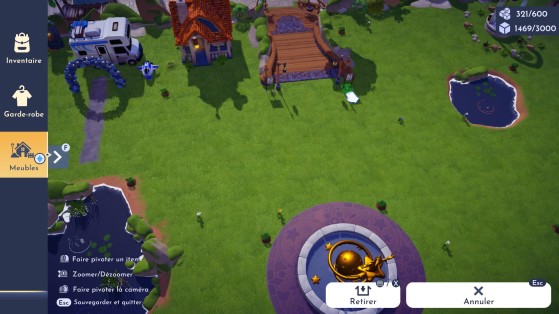 Report to Stitch then follow him to listen to his apology to Donald. Talk to Stitch again to complete the mission.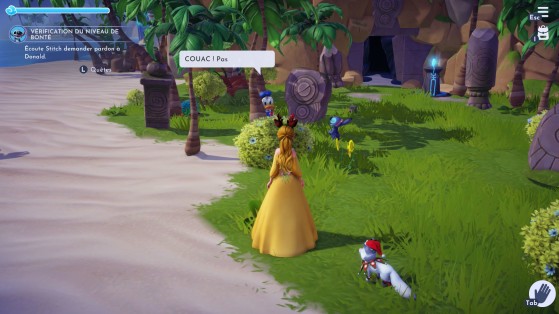 Stitch very tired
Level 4 Friendship Quest
To unlock this new quest, you must be at friendship level 4 with Stitch, have unlocked Remy, have progressed with Wall-E, have unlocked the Trust Bayou biome and found the following hidden condition: go see Wall's Garden -E to find that many ears of wheat and earth are scattered all around. Find a coffee cup on the ground to trigger the quest!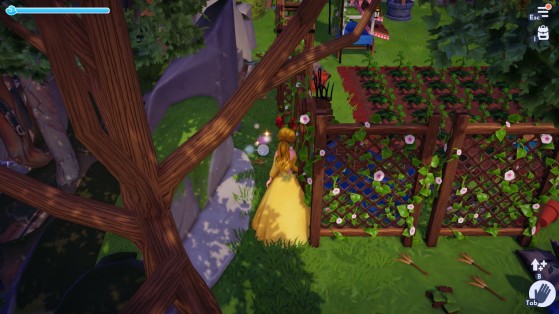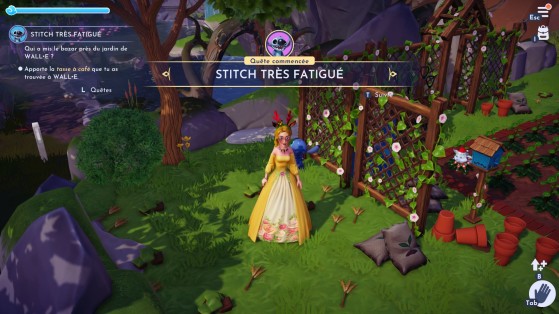 Take the mug to Wall-E. You will have understood it, it is Stitch who still played a bad trick on one of the inhabitants. Go talk to him to get an explanation. He will explain that he is very tired and that he was hoping to find coffee in the garden.
He will give you a withered coffee sprout . Take it to Wall-E to find out how to deal with it.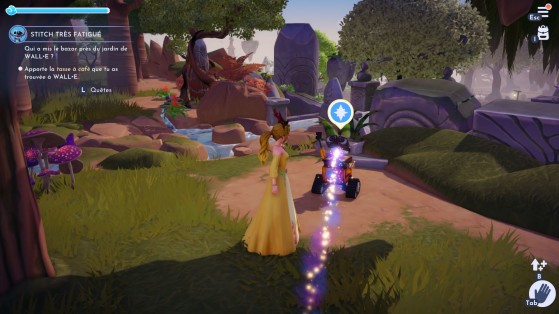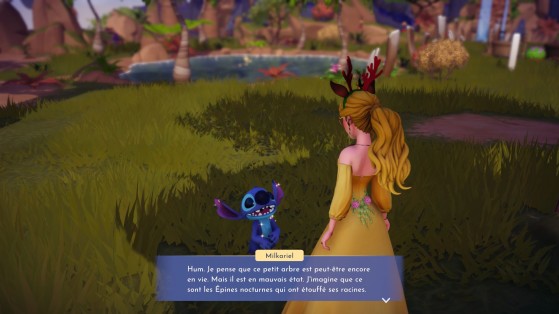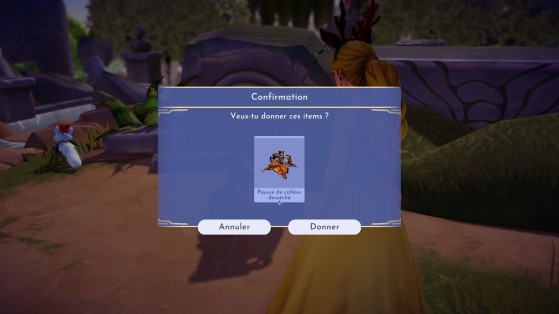 To plant the coffee tree, you will need the following materials:
25 pebbles : You find them by digging in the ground of the Beach, Plateau, Forest and Forgotten Lands.

25 clay: you find it in the bones of the Plateau or in the ground

1 bag (to be crafted in the "furniture" workbench with 15 fiber and 5 earth)

Talk to Wall-E again to give him the materials. Use your workbench, in the "functional items" tab, to make a coffee sprout.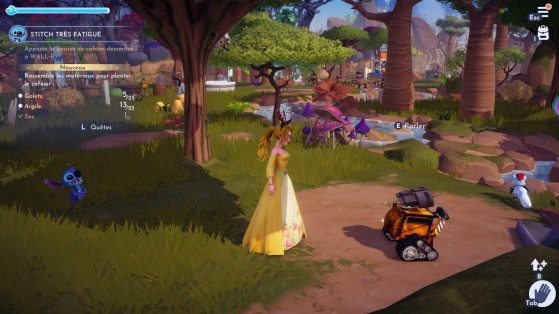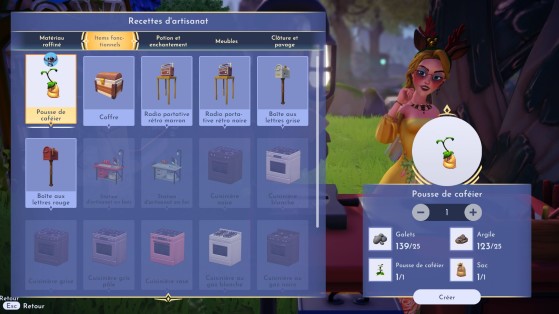 Now plant the coffee tree sprout in the ground of the Bayou de la Confiance (it doesn't matter where). Water it and wait for it to grow. It will be necessary to water it three times (if it does not rain) before seeing the coffee tree emerge from the ground: it takes 15 minutes (5 minutes between each watering).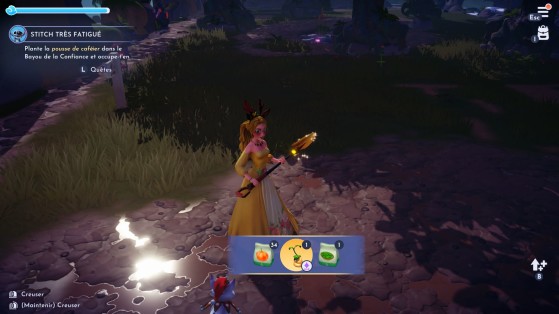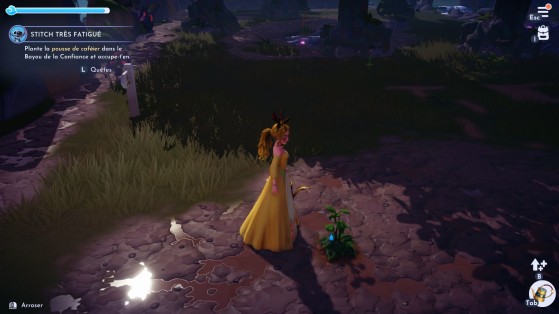 Once the coffee tree has grown, collect the beans and talk to Stitch. He will ask you to prepare a good mixture: ask Remy for help at his place. He will reveal the recipes for Latte (coffee + milk) and Mocha (coffee + milk + chocolate).
Use a cooking station to brew regular Coffee in Stitch (just use a coffee bean).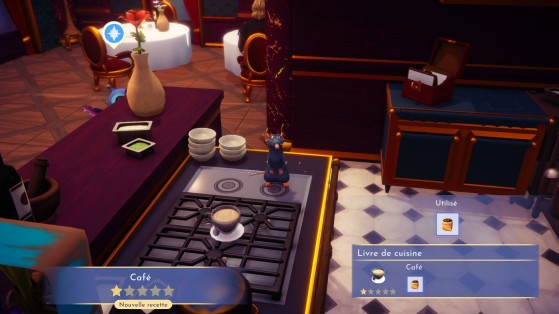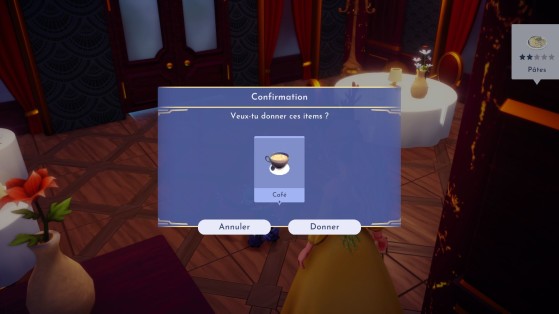 [Guide in progress]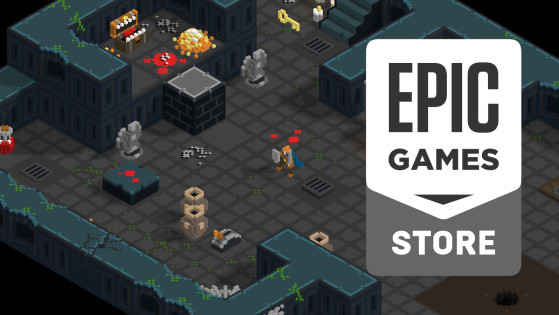 Find the list of free games currently available for download for the month of December 2022: list updated weekly. Epic Games Store does not change its good habits with a game per week which will thicken your library a little more, every Thursday at 5:00 p.m.