Did you think weekends were for rest? In Fire Emblem Three Houses, Sunday is probably the busiest, most intense day of the week, at least for your protagonist, Byleth. Here is a list of what you can do every weekends.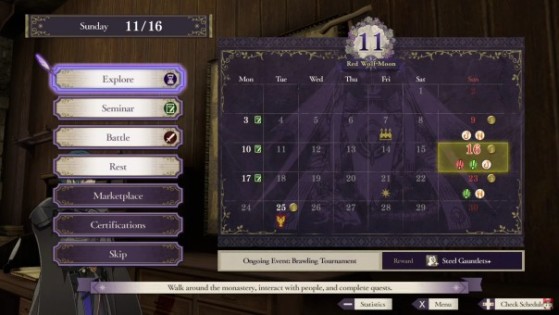 After 6 days of classes, here is Sunday and the Cornelian choice we were talking about.
Exploration: You will pass in the third person view and you will be able to move freely around the Monastery to interact with other people, complete quests and perform other activities. The number of activities you can perform in this mode is limited by the number of activity points related to your teacher level.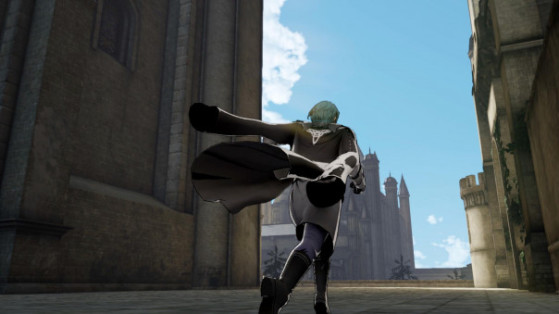 Seminars: this option involves asking another teacher to teach you and your students in areas that are not your specialty. It is likely that this option will end on Sunday, but it is not a guarantee, as it seems limited by your teaching points shared with those used to give private lessons.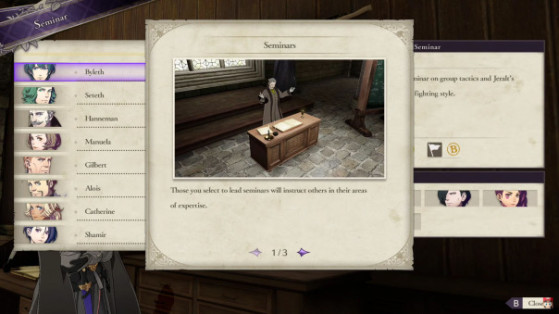 Battles: The most desirable option in a game like Fire Emblem, but at first you are limited to a number of outings per month also related to your teacher level. Once again, this option will probably end the day after the battle.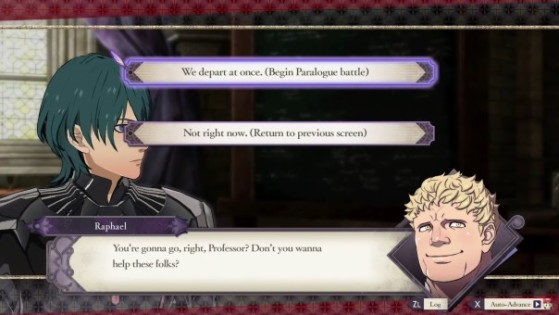 Rest: It is important to decompress occasionally. This option will increase your students' motivation, which will allow you to give them more private lessons the following week. If there is nothing to do, you may choose to rest. This option will switch you directly to Monday. It also partially repairs legendary weapons.
Shops: Go around town to buy equipment and hire battalions, among other things. This option probably does not advance the timetable.
Certificates: Have some of your students take an exam to unlock a new class. This option probably does not advance the schedule, but since you have a very limited number of certification tokens, you cannot abuse them.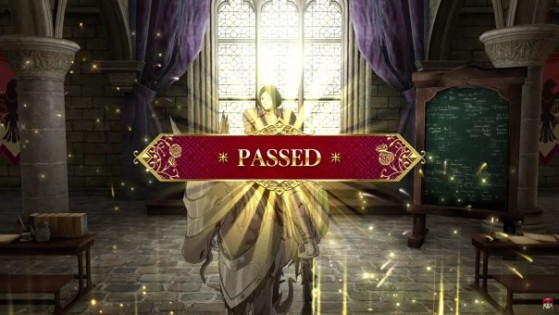 Important note: The calendar shows the current events and possible activities in exploration mode, take into account in your choice.