GotoOne is walking into the footsteps of Duke and Zaboutine. Alongside the latter, he is about to start a season as Assistant Coach with Immortals, in LCS. The organization marks its return to the North American championship after a two-year absence and the acquisition of OpTic Gaming last July. For the upcoming season, Immortals has secured the services of Frenchmen sOAZ (ex-Misfits) and Eika (ex-LDLC), in addition to Liquid's veteran jungler, Xmithie.
Having played for Millenium, Team LDLC or GrosBill Esports between 2015 and 2016, Adrien "GotoOne" Picard distinguished himself all year long in 2019 with the Bastille Legacy team in the Open Tour. As a coach, he finished second on the circuit behind rival IZI Dream, winning the third and fourth stages of the competition.
How did the opportunity to join Immortals for LCS 2020 present itself to you?
Very simply, during a meeting with Zaboutine during the Worlds in Paris.
Was your choice made easier by the absence of BTL in LFL next year? Were you also planning to continue with Bastille in 2020?
We already knew for some time that BTL would have difficulty going into LFL this year, given the competition and the strength of other cases. So I had already set myself the goal of having to look elsewhere soon enough.
If the team had gotten a location in the LFL, I would indeed have had a secure place, but that was the last of my choices. As I always prefer to be ambitious in my progress, staying with Bastille Legacy would not have given me satisfaction for a whole year longer.
Can you explain how your collaboration with Zaboutine in the United States is going to go? What do you mean by his way of coaching?
A big part of our duo has already been defined and my job is, broadly speaking, to lighten his workload on as many aspects/fronts as possible, while bringing a new angle of approach. In detail, my actions will be done spontaneously on a daily basis, either on the pure aspect of the game or with the team on a daily basis.
The goal is above all to learn from each other as much as possible and to always be in a dynamic of exchanges. As far as his method is concerned, I haven't yet had the opportunity to see him coaching live. I will only be able to share it after a few weeks in the US.
In your own report on coaching, which aspect of the job is most important to you?
Human relationships, by far. Being able to exchange and learn from each other, the excitement about new things, a part of creativity. It's bringing players an experience on League of Legends that makes them grow in their personal life. To be able to win with joy and together, because otherwise, it's never really a victory.
You've had some success with Bastille Legacy on the Open Tour this year. How do you intend to transpose this to a big American team?
The Bastille/Immortals balance of power is not comparable. Initially, it will be up to me to discover this new world and adapt quickly to be efficient as quickly as possible. Then, I will try to bring my little ideas and my vision of things to Zaboutine, who will filter with his experience.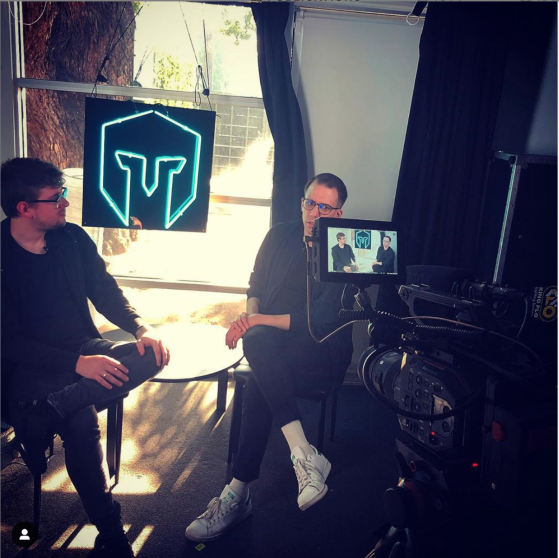 Is it more like a fear of the unknown that's driving you right now?
I'd say it's more excitement, even curiosity about the unknown. It will be a new world where I will have the place to learn in the best conditions and with the best tools. A new challenge with other issues, in addition to discovering a new continent and a new culture.
At Immortals, you're going to count sOAZ and Eika in your roster. How do you see these two players?
sOAZ is a stable veteran who can be counted on in any scenario. Eika has that "good guy" label and is the epitome of versatility and teamplay.
I think they are more than capable of challenging the best players in the LCS to their respective positions while having the greatest ability to play in a clean team dynamic.
What are the team's chances as soon as the Spring Split?
I'm very convinced by our end-of-year transfer window, which makes me even more excited to get to work! I'd rather not comment on our chances. It will depend on how quickly we get up and running, and how effective our work will be.
How long will it take for us to get to know each other and work well as a team? I can't say, although I have an intuition that it will happen quickly and that this will be one of our strengths.
More generally, do you think that the level of LCS is set to rise with 2020?
Yes. Overall, the level of LCS is improving. This season, I think the top of the table will tighten, with the middle a little bit below but still ready to go up. There will, however, always be a weak bottom.
Thanks to GotoOne for answering our questions. The Spring Split of the LCS will resume on January 13, 2020.