PC FPS Options
New option for PC players in the settings menu:
30/60: The previous default, with 30 FPS during non-interactive moments and 60 FPS during interactive ones.

60: Locks framerate at 60 FPS

60+: The game will try to run as fast as possible, up to 240 FPS.
Deckbuilder improvements
Mana curve now indicates number of cards at each cost.

Bugfix for "MAX" card count text not showing up.

Deck import & export now copies from/to device clipboard.

Minor visual polish and readability improvements.
Board visuals
Corrected a repeated grass texture on Summoner's Rift board.

Cleaned up and reduced intensity of lens flare effect on Demacia board.

Corrected occasional lighting issues when resolving certain spells on faction boards.
Miscellaneous
Players on old client versions will now see a message asking them to restart the client and update, and will be unable to queue until doing so.

Master tier rankings now more fluid based on how master players are performing against each other (previously released hotfix).

Claimable rewards on region roads now more strongly highlighted.

Patch sizes generally decreased.

Friend Challenge stability improvements.

Store now marked with a badge when new content is available.

In-client messaging for maintenance updated for clarity.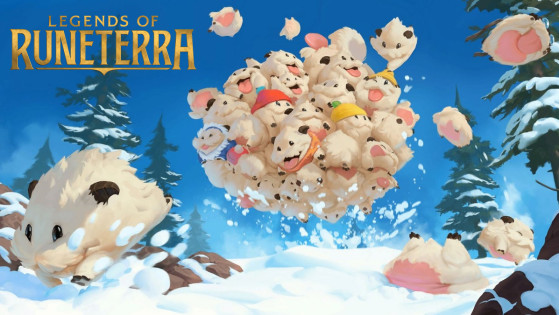 Are you interested in the Ranked mode of Legends of Runeterra and decided to climb from Iron to Master? Check out this tier list of the best decks played by pros and semi-pros since the game's open beta launch.