Between the arrival of the Dragons in Battlegrounds, and Hearthstone's 6th anniversary, festivities are in order!
For this occasion, Blizzard is organizing a limited-time anniversary event starting March 4. Block this day, because the rewards look really interesting!
The event will feature special Tavern Brawls, a new line of legendary quests, and a variety of log-in rewards. To collect all of this, you'll need to log in between March 4 at 10 a.m. PST and March 17 at 10 a.m. PST.
Just by doing this action, you'll get :
In addition to all these rewards, two bundles will be available for purchase. Hurry up, they're only here for a limited amount of time!
Mage Pack Bundle

For the first time ever, Blizzard are offering a class-specific pack for a limited time! From February 26 – March 4 you can get 5 Mage Packs containing strictly Mage class cards from all expansions in Standard (The Witchwood, The Boomsday Project, Rastakhan's Rumble, Rise of Shadows, Saviors of Uldum, and Descent of Dragons) for $9.99!
Khadgar Hero Set

Khadgar is back! For a limited time from February 26 – March 4, you can add the Archmage Khadgar to your collection for $9.99, complete with unique entrance and Hero Power animations, voiced emotes, and a thematic card back!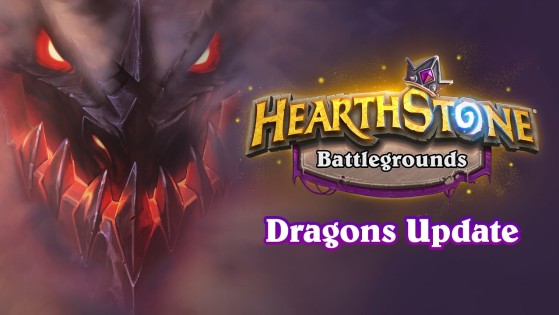 Patch 16.4 introduces the Dragon tribe to Battlegrounds!
Seven new heroes, a legion of new minions including Dragons — Patch 16.4 is bringing some major changes to Battlegrounds!