After unveiling a bit Assassin's Creed Valhalla a week ago via a live art presentation, Ubisoft finally gave us something more concrete during this edition of Inside Xbox. Dedicated to upcoming Xbox Series X games, this online conference revealed several games for the next console generation.
To be completely honest, the trailer that was shown, while being presented as "gameplay footage" is seemingly only an in-engine video including cinematics.
However, it looks extremely promising as the world showcased looks sumptuous.
The release of this new episode in the Assassin's Creed saga will be released on PC, PS5, Xbox Series X, PS4, Xbox One, and Stadia.
Original content by Bastien "Lloyd" Dubosq-Luyer.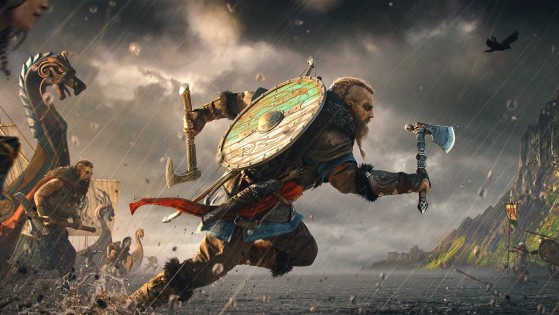 top-games
Ubisoft have just revealed the first official trailer for the upcoming Assassin's Creed Valhalla, and the game is already available to preorder. As usual, several editions will be available, including a Gold Edition, Ultimate Edition, and special Collector's Edition with statue.