Just below the Grandmasters, the Masters is more than a secondary division — it's also a proving ground, where some of the best players of Hearthstone history made their debuts.
Following the postponement of the DreamHack Montreal, the Masters Tours Montreal has been tweaked and will be played entirely online!
Organization and format
Schedule
September 11:

• Late Player Registration and Check-in: 8:00 am EDT – 5:30 am EDT (Late registrations will result in a game loss penalty for round 1)

• Player meeting – 8:30 am EDT

• Swiss Round 1 – 9:00 am EDT

September 12:

• Swiss Round 6 – 9:00 am EDT

September 13:

• Top 8 Playoffs – 9:00 am EDT
Format
• Day 1 will feature 5 rounds of Swiss pairings. Players will be dropped after receiving their third match loss.
• Players with 3 or more match wins will advance to day 2, which will feature 4 more Swiss pairings rounds.
• After the conclusion of the Swiss rounds, the top 8 players will advance into a single-elimination playoff.
• The top 8 players will return on day 3 to compete in the playoff.
Take part in the Montreal Masters Tour
You can actually win your ticket for the Masters Tour Montreal if you manage to fill one of the followings:
Win one of 90 online Masters Qualifiers between June 4 and July 26 on Battlefy.

Finish with at least a 7-2 record at Masters Tour Online: Jönköping and Masters Tour Online: Asia-Pacific.

Place within the Top 8 of a Masters Qualifier for Masters Tour Online: Montreal 5 times.

Place top 16 Legend on the in-game Ladder in the months of June and July (see official Masters Qualifiers rules for details).

Be a Hearthstone Grandmaster.
To register for qualifications, go to Battlefy .
The qualified players will compete to try to win a share of the $3,000,000 prize pool!
Asia Pacific
Elite Series Philippines

- May 5 to July 26

Elite Series Indonesia

- June 1 to July 26
America
Premier League Brazil

- April 1 to May 31

Eternal League

- May 1 to 31

WSOE Presents: Montreal Tour Masters Qualifications

- June 1-6
Europe
Battleriff Pro Legends

- June 15 to July 15

Hearthstone Masters Czech Republic

- June 27 to July 26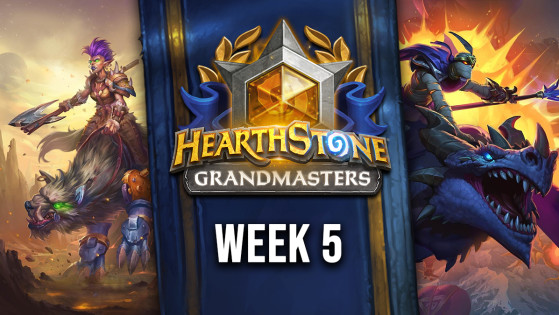 hearthstone-esports
The 2020 Grandmasters Season 1 started and will take place every weekend until the beginning of June. All results from Week 5 are in this dedicated article.