If you want to play League of Legends better, learn from the best and have even more fun watching the games of the professional LEC and LCS teams, Riot Games has a gift for you. From now until September 13, Pro View is free for all.
Thanks to Pro View, you can directly watch all competitive matches through spectator mode, just like if you were in the game. You can also read the /all chat, a really nice feature allowing you to discover the backstage of your favorites teams.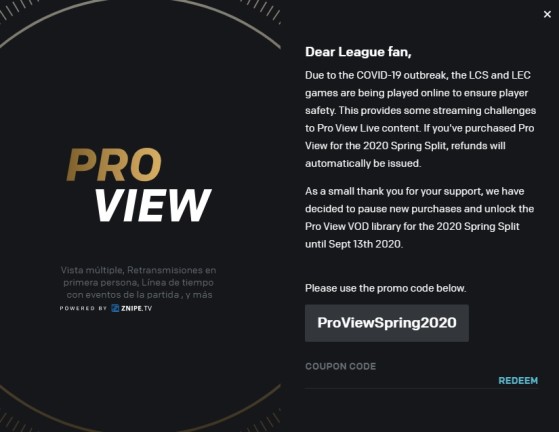 Because of the Coronavirus, the entire library of matches from this past year is available to be viewed completely free of charge. You can alread watch and rewatch:
LEC Summer 2019 and Spring 2020

LCS Summer 2019 and Spring 2020

LCK Summer 2019

MSI 2019 Main Event (Group stage and playoffs)

Worlds 2019 (Even play-in)

Rift Rivals EU / NA 2019
If you want to get the free Pro View just go here and enter the code from the image above.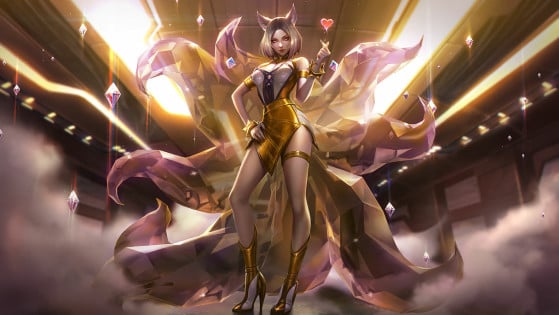 In "Ask Riot", Riot Games talks about the future game modes of League of Legends, as well as Prestige edition skins and announcer packs.