Drops are now quite common in the gaming universe, and there's nothing really surprising to see League of Legends adopting this feature. After all, Valorant beta-keys needed to be acquired through drops, proving that Riot Games perfectly know how to use them.
Starting with Week 5, drops will be enabled after the Classic Showmatch between Cloud9 and TSM. For the first drop the season, you'll have a shot to earn a Hextech Chest and Key. In any case, each drop will reward you with at least a small amount of Blue Essence. You might also be able to earn rarer rewards, depending on in-game moments or epic plays.
How to claim drops
To make sure you're eligible to drops, you need to:
Logged in to watch.lolesports.com with your League of Legends account
in a Riot or Tencent region
Make sure you have opted in to receive rewards and drops on the
Rewards Page.
What do you think of this new feature? Feel free to drop your opinion in the comment section below!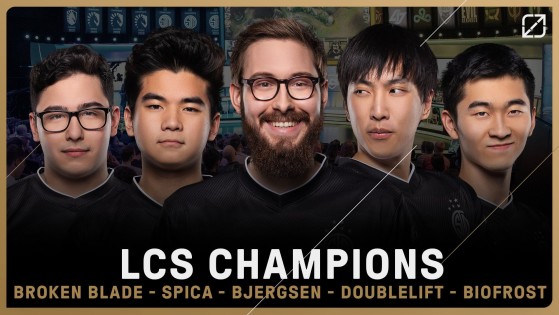 lolesports
The LCS Summer Split Final went the full five-game distance as TSM defeated FlyQuest to claim their first title in three years, and seventh overall.