All the other "special" versions of the expansion had already been unveiled, and it was during the July 8 live show that the developers of World of Warcraft revealed the appearance and the content of the future Collector's edition of the Shadowlands extension. Simply beautiful, and premium content as a bonus. We give you a summary of everything it contains, but before that, its price: $120. Now out of stock on the official website, you'll surely be able to pre-order it on Amazon or other Shops.
The box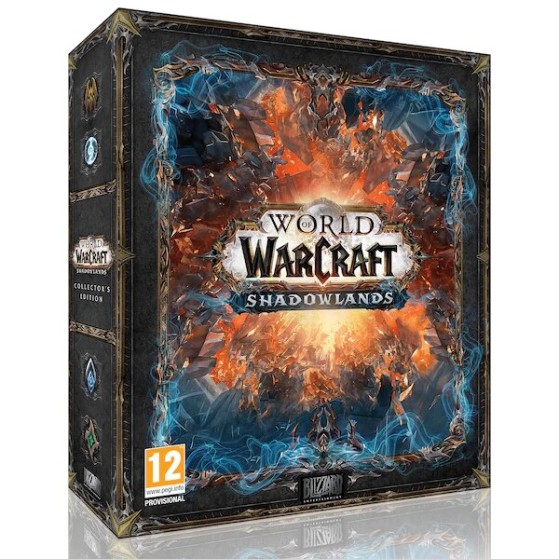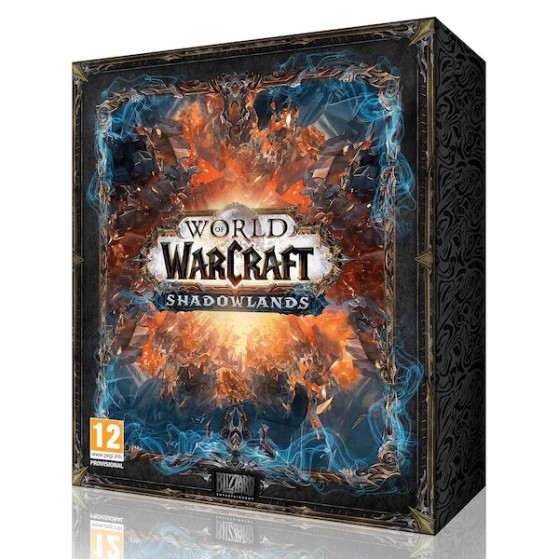 Physical content
Epic Edition of World of Warcraft - Shadowlands Game Key: Use this digital key to unlock the Shadowlands Epic Edition.
All the Art of Shadowlands - Discover the visual development of the many facets of the afterlife of Azeroth, an aspect of the Warcraft universe hitherto little discussed.
Download soundtrack - Download the sumptuous orchestral compositions of Shadowlands. Ambient music ideal for exploring the realms beyond the veil.
Congregation seals - Set of 4 Collector pins : Add the symbols of the four congregations to your collection of pins and adorn your backpack, neck warmer, or clothes to proudly display your allegiance.
Shadowlands Mouse Pad - Witness the moment Sylvanas tore the veil between life and death, changing the fate of Azeroth forever.
Ingame content
A Sesame for Shadowlands content - With this Sesame, instantly advance a character to enjoy the content of Shadowlands. This Sesame cannot be transferred between World of Warcraft accounts.
Wyrmelin anima mascot - Explore the kingdom of the deceased alongside your new companion.
Bewitched Eternal Wyrm Mount - Take off for your next adventure on the back of a supernatural anima creature.
Habits of the Eternal Traveler - With your Eternal Wyrm mount, go on a quest to obtain the clothes of the Eternal Traveler, a whole new transmog set.
Eternal traveler effect for your hearthstone - Spice up your trip by adding a breathtaking ornamental effect to your hearthstone.
Illusion : Ethereal Cold for Your Weapon - Unlock a refreshing ornamental effect for your weapon. Like other illusions, ethereal cold cannot be applied to certain types of weapons.
30 days of play time - Extend your stay in Azeroth (and beyond!) With 30 days of play time.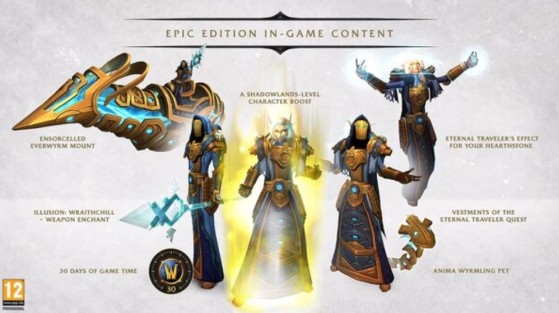 Original content by Jérémie "Djey" Mathis.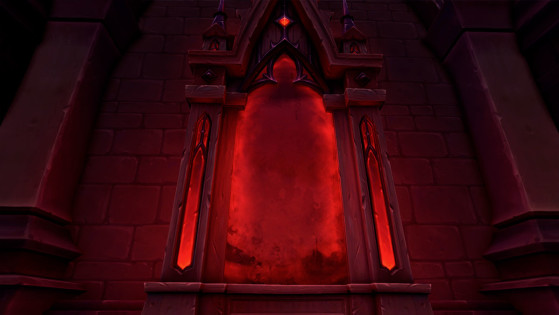 Almost exactly three months after the deployment of the World of Warcraft: Shadowlands alpha, Blizzard has finally announced when we'll get to play the beta.