Last week, Fnatic won, but without really convincing anyone they were actually back on track. Meanwhile, G2 Esports, their rivals, were destroyed in both of their matches.
The multiple LEC champions, that share together the fourteen titles delivered since the creation of the league, are just beyond recognition. They just look like they're out of the Rift.
The weakness of the favorites obviously benefited the other teams, but we weren't really expecting Rogue or MAD Lions to take the lead. The two are now tied in first place with Fnatic, Origen, and SK Gaming right on their heels.
Actually, all teams except for Schalke 04 are tied. G2 and Misfits Gaming are battling for the sixth place, while Excel Esports and Team Vitality are fighting for the seventh.
Only six teams will earn their spot in Playoffs, and there are only six matches remaining...
What do you think of these power rankings? Do you feel we misplaced a team? Feel free to drop your opinion in the comment section below!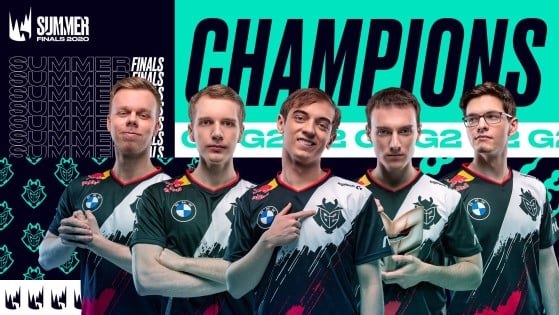 lolesports
G2 Esports continued their dominance of European League of Legends, dominating Fnatic in a 3-0 series win. With four titles in a row, and eighth overall, they seize the mantle of most successful team in LEC history.
Original content from Millenium FR by "Fabvison".