Because skins, merch, and goodies are not enough for any self-respecting Yasuo fan, Riot Games, in collaboration with Secret Lab, has just unveiled a new series of gaming chairs in the colors of three League of champions.
This new collaboration introduces two distinct collections: Iona in the colors of three of the most popular characters — Akali, Ahri, Yasuo — and the K / DA collection, in the effigy of the skin line of the same theme.
This is not the first time that the studio and the equipment manufacturer have worked together. Seats on the theme of the various Riot Games competitions are already available (World Championships, MSI, LEC, etc.).
Gaming chairs of this new line are priced between 440$ for the standard edition and 949$ for the premium one.
What do you think about them? Will you fall for it? Feel free to drop your opinion in the comment section below!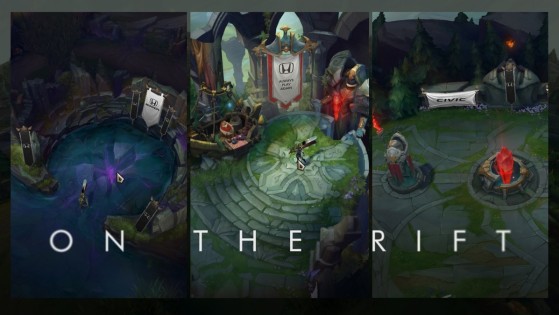 lolesports
Soon their logo will be displayed on the Summoner's Rift walls!
Original content by "Cthulhu".