It's news that will delight fans of League of Legends supergroup K/DA — the musical phenomenon are coming back on August 27 with a new track, The Baddest.
Thanks to the voices of Madison Beer, Miyeon and Soyeon of (G)I-DLE, and Jaira Burns, the K-pop inspired band performed at the 2018 Worlds Finals in Incheon, Korea.
In the clip and on stage, the superstars are embodied by champions Ahri, Akali, Evelyn and Kai'Sa. The group's success has been immediate, and confirms that combining original music and League of Legends is a good source of hype.
They repeated this success at Worlds 2019 with another group, True Damage — whose first song GIANTS was revealed during the opening ceremony.
Even though GIANTS has been very successful (over 100 million views on YouTube), it is nothing compared to the K/DA phenomenon, which has surpassed 300 million views to date.
For a long time, many fans have been asking for new releases from the group, and now their wishes have been granted by the studio.

The official K/DA Twitter account now sports a new, darker banner that appears to be related to the title of the upcoming track "The Baddest".
While waiting for the big reveal at the end of the month, we let you enjoy their first global success, POP/STARS.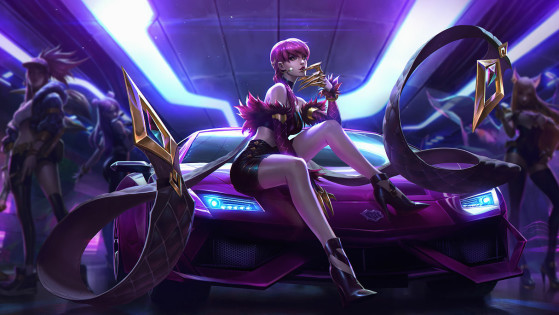 Do you remember the very famous POP/STARS song from the League of Legends virtual band K/DA? Well, the apparent leak of some lyrics seems to imply that they're back with two unreleased songs!