According to journalist Ashley Kang, the final shortlist of organizations for LCK 2021 has been announced by Riot Korea.
The various professional regional leagues in League of Legends are based on two main models. The historical model of so-called open leagues, with promotion and relegation, and the model of so-called closed leagues (i.e. the franchise model), imported from American sport.
In these closed leagues, teams are guaranteed their spots each year, whatever their results. This allows them to invest for the long term and not to go bankrupt overnight, but it leaves almost no room for new projects.
Korea was the last major region to use the open league system, but will transition to the franchise model in 2021.
The Finalists
The finalists aren't guaranteed to join the franchised league in 2021, but they have priority in negotiations.
There are no real surprises as to identity of most, since nine of the current LCK teams are included. The only current side reportedly missing out is SeolHaeOne Prince. After a disappointing last place in Summer Split, their spot has apparently been given to Brion Esports.
The ten finalists named are:
Brion Esports

SANDBOX Gaming

Afreeca Freecs

DAMWON Gaming

KT Rolster

Team Dynamics

Hanwha Life Esports

DRX

Gen. G

T1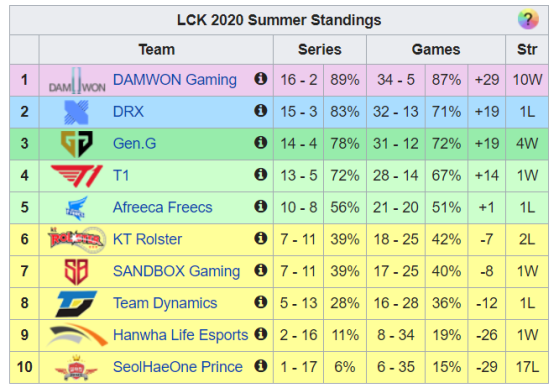 Reserve List
Little hope remains for SeolHaeOne Prince. The organization is one of the five in the "reserve list", which means they'll be contacted if one or more finalists miss out final selection.
Also included in this list are Element Mystic, Jin Air Greenwings, Awesome Spear and OZ Gaming.
While waiting for the final verdict, you can still follow the end of the LCK Summer Split which is currently playing its round 2 of the playoffs.
Original content by Léo "Tipsalewo" Lecherbonnier.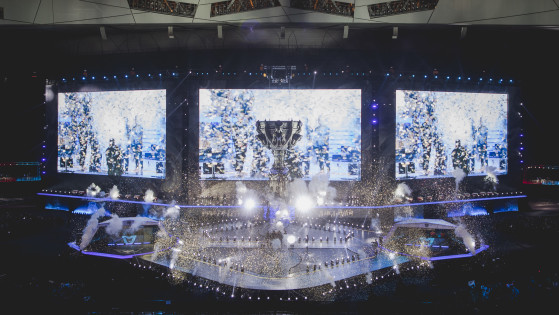 lolesports
The best League of Legends teams have now qualified for Worlds 2020. Here's who'll be in attendance at Riot's showpiece event in Shanghai, and how the tournament will play out.