Twenty-two teams are preparing to compete for the Summoner's Cup and the title of League of Legends World Champions — some already having flown to Shanghai and the 'bubble' Riot has set up — and now NA caster James "Dash" Patterson has revealed that the teams will find out their Group Stage opponents on Tuesday,
Will we see a Group of Death? The old 'can't make it out of groups' meme return for NA? We'll find out soon enough!
After VCS teams were confirmed to be missing due to measures put in place by the Vietnamese authorities to combat the COVID-19 pandemic, Riot have made drastic changes to the format of the Play-In Stage.
The ten teams qualified for this elimination phase will be divided into two groups, which will be played out in a single-match round robin format.
For details of how Worlds will work, check out our dedicated article by following the link below.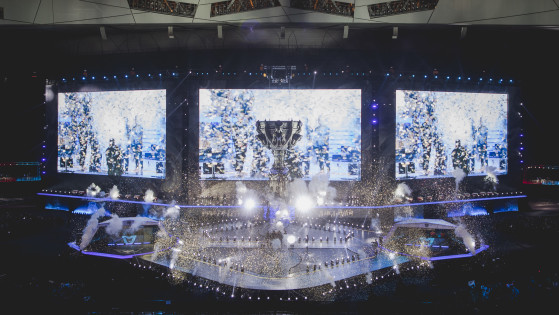 lolesports
The best League of Legends teams have now qualified for Worlds 2020. Here's who'll be in attendance at Riot's showpiece event in Shanghai, and how the tournament will play out.