All things said, it was a clean series from Gen.G as they lived up to their favourites tag to claim the final spot at the League of Legends World Championship alongside DAMWON and DRX.
Faker, a three-time world champion with T1, performed admirably, but ultimately couldn't lead his team to an unlikely victory and salvage a disappointing season.
Speculation has been rife around the 'Unkillable Demon King' and his future, with some suggesting that the player could retire should the season not end in Worlds. Now that has come to pass, and the prospect of Faker calling it a day is suddenly very real.
For now, feelings will be raw, and we'll see in the coming weeks what Faker, and T1 in general, decide to do going forward.
For Gen.G and their talented squad of Rascal, Clid, Bdd, Ruler, Kellin and Life, it's just a second Worlds appearance following a disastrous campaign in 2018.
With just Ruler surviving from their 1-5 record in a group containing RNG, Cloud9 and Team Vitality, the org will be looking to improve considerably. After this clean sweep of the former world champions, they'll surely be confident.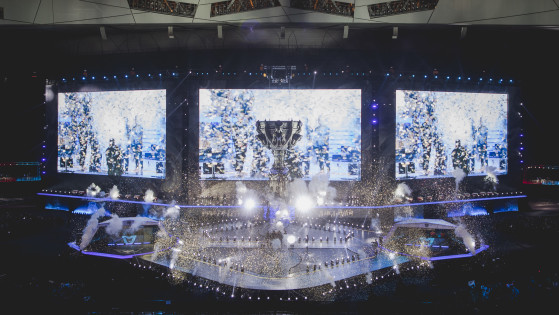 lolesports
The best League of Legends teams have now qualified for Worlds 2020. Here's who'll be in attendance at Riot's showpiece event in Shanghai, and how the tournament will play out.
Header image: Gen.G