Lucas "Cabochard" Simon-Meslet is a veteran of the European League of Legends scene. He has been playing for Team Vitality for more than 5 years, but he will be leaving next year.
His contract ends in November, and he has already declared himself open to offers and authorized to start negotiations. If an extension of the contract with Vitality is still theoretically possible, it seems unlikely now with this invitation to the other structures.
Time to turn the page?
When Cabochard made his debut in LCS EU (formerly LEC) as a starting player at Gambit Gaming, the scene had a very different flavor. At that time, he crossed swords every week with top-laners from another time: Wickd, fredy122 or Overpow. Most of them are now retired and the young rookie has changed a lot. He is now 23 years old and the leader of his team.
His competitive debut was promising. He qualified for the playoffs in his first segment and was considered by some as one of the top 3 European top-laners. He was respected for his solid lane phases and his ability to carry games from the top line.
When Team Vitality arrived in LCS EU in 2016, it was only natural that they based their project on the French player, who also had strong fan support. Together, they continued their progression that led them to the 2018 Worlds.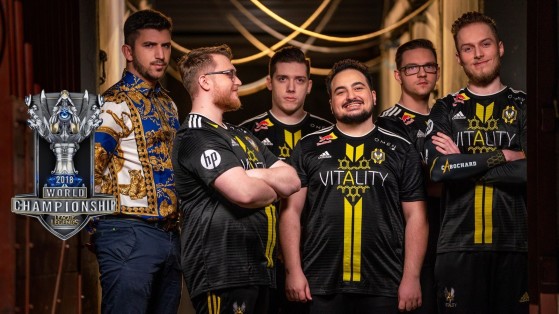 However, since 2018, the results are no longer there. After this ephemeral success, his teammates left one by one. The only survivor of this golden era, Cabochard has chained average performances. Collectively, the team is not working and 2020 remains the worst year in its history with a 10th and 9th place in the regular season. Needless to say, this year's World Championships have never seemed so far away.
What's next for Cabochard?
After a very bad season on a collective level during which the French player could not really show off, the question arises of his next destination. At 23, he remains young and has a lot of experience behind him. He should therefore receive a decent number of proposals.
In Europe: several LEC teams have their top-laner coming to the end of their contract this year. Schalke 04 (Odoamne), Misfits (Dan Dan) and SK Gaming (Jenax) are part of the soft, even very soft, belly of the standings. Cabochard could bring added value to this kind of structure. It's also unclear what the Astralis project that took over Origen will look like.
In France: the possibility of seeing Cabochard in the LFL is very low.
Elsewhere: apart from the LCS, we do not see any other league attracting Cabochard in its nets. North America is very fond of European recruits and he would find in this region his former teammate Jiizuke (Evil Geniuses). But he has to watch out, the region hasn't been very friendly with the French lately... Paul "sOAZ" Boyer and Jeremy "Eika" Valdenaire can attest to this.
Original content by Léo "Tipsalewo" Lecherbonnier.
The two Koreans from JDG Gaming reached the end of their contract this year. Following the good results of the team which will soon be entering the Worlds 2020 competition, Kanavi and Loken have signed for 2 more years.