Thanks to the COVID-19 pandemic, ProblemX, Infexious and Phenom won't be able to take part in the new Street Fighter League US season. For similar reasons, NL and NuckleDu have decided not to participate. The names of their replacements have already been communicated.
The American UYU player JB will replace his teamate NL. He started competing in Street Fighter V in 2017, playing Rashid, and never left the character. He won his first tournament at Texas Showdown 2019, and subsequently qualified for his first Capcom Cup.
SKZ takes Phenom's place in the All-In team. Little-known outside Asia, the Singaporean managed to win his earn his spot at Capcom Cup 2020, winning the first South-East Asia qualifying tournament with Seth. He is a player to watch, and his first steps against Western players will be a good indication of his true potential.
Team Dynamite suffers the most from these withdrawals, with both ProblemX and NuckleDu in its ranks. Luckily for Smug, the third member, the team has served up someluxury replacements in Capcom Cup 2017 winner MenaRD and GamerBee, a veteran of the scene.
GamerBee and his Necalli haven't particularly shone since the end of Season 1, contenting themselves with a few flashes in some tournaments, but despite having failed to qualify for the Capcom Cup since 2016, he's still a threat even to the best players in the world.
The last replacement is Caba, taking Infexious' spot in Psycho Shinobi. Coming from the Dominican Republic, he dethroned his compatriot and Bandits teammate MenaRD during the Central America 1 tournament, obtaining his ticket for his second Capcom Cup after participating in 2018.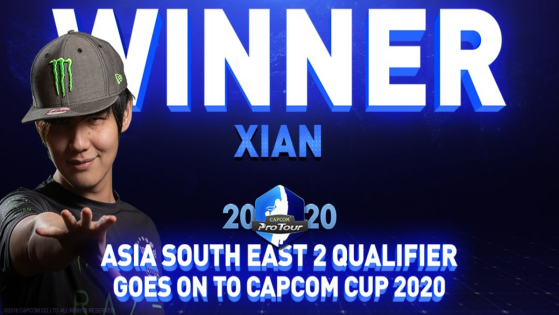 esports
Find the schedule, streams and results of the South East Asia 2 stage of the Capcom Pro Tour Online in Street Fighter V.