The League of Legends Championship Series (LCS)'s third seed, Team Liquid, have advanced to the group stage as they beat the Oceanic Pro League (OPL)'s Legacy Esports in a tiebreaker game for first place on Sept. 28.
Team Liquid's dominant play in Group A of the play-in stage met no equal, save for Brazil's INTZ Esports whose tournament lives depended on defeating them. Although they lost to INTZ, their 3-1 showing allowed them to play a tiebreaker against Legacy Esports, a team whose surprising Day 3 run (2-0, over MAD Lions and Papara SuperMassive) propelled them to a 3-1 record.
"We were 3-0, had to win against INTZ to close it out, and none of us were taking it lightly," head coach Joshua "Jatt" Leesman said on the broadcast's postgame interview. "We were talking about the KaBuM! of past years, and how [you should] never count a Brazilian team out of the tournament, and then we lost anyway."
Having defeated Legacy in their previous encouter, Team Liquid held side selection advantage, which they used to secure Graves for Mads "Broxah" Brock-Pedersen as the first pick on blue side. Broxah's decisiveness and bloodthirst helped the North American team secure first blood in an early skirmish around the Scuttle Crab at the 3:30 mark, then two more kills in a mid lane countergank at 6:30. At the 8:44 mark, he ganked LGC's retreating bottom lane, sealing the fate of those two lanes and of the game.
Legacy's attempts to challenge Team Liquid's dominance fell flat at the 13:40 mark where a towerdive defense attempt ended in a 4-0 trade in Team Liquid's favor instead. The situation was so dire that, before the last two team fights of the game, TL held a 10k gold lead at the 18-minute mark (36k gold to 26k). Ultimately, they took solace in pushing the game slightly past the 20-minute mark with a last stand at their nexus, one that went to North America's advantage 4-2 as Broxah scored his eighth kill after a 8/0/9 KDA performance.
Team Liquid is the sole representative of a major region to advance directly to the group stage. Indeed, the League of Legends Pro League (LPL, China) and the League of Legends European Championship (LEC)'s play-in teams, regional fourth seeds LGD Gaming and MAD Lions, clutched their qualification to the play-in bracket stage through fourth-place tiebreakers.
"It's definitely a suspenseful format, so I'm really glad that we're going through the group stage now," Jatt said on broadcast. "I'm really proud of how [the players] responded after they having such a disappointing end in LCS; we lost two best-of-5 in a row before coming here, and I think today as well even though it was incredibly stressful."
As for Legacy Esports, they proceed to the play-in bracket decider round, where they await the winner between Rainbow7 and LGD Gaming in a potentially treacherous game – especially should LGD awaken.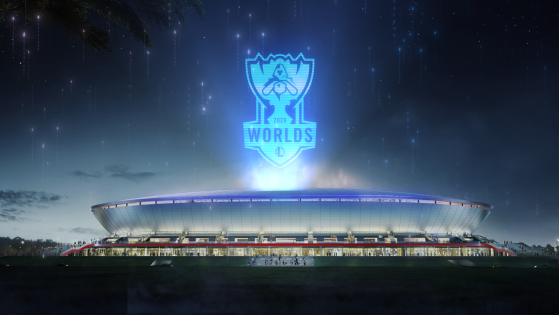 lolesports
Worlds 2020 is now over, and it's the Koreans of DAMWON Gaming who have claimed the Summoner's Cup! Find all the results from League of Legends' premier tournament right here.