It's only been a month since the last competitive event of FIFA 20 took place. But now we move to FIFA 21, so it's time to introduce the format of the FIFA 21 Global Series for the coming season.
FUT Champions Verified
In order to to compete in the various competitions and earn points on the Global Series leaderboard, players will once again need to unlock FUT Champions verified status which can be achieved by winning at least 27 matches during a FUT Champions weekend.

Sign up
To validate your status, you must register first. More info about registration is available HERE .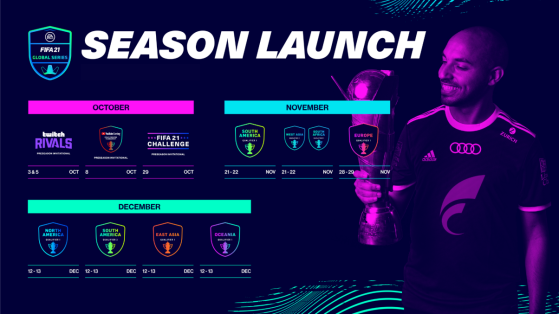 Invitations to preseason events begin in October, with influencers, footballers and professionals from FIFA, partnering with the world's largest video streaming and content platforms in interactive entertainment.
Twitch Rivals Preseason Invitational taking place October 3-5. Fans can expect to see characters like castro_1021, bateson87, and ibai appear and play in FUT Co-op Teams and Individual Play, tune in to

TwitchRivals

to make

sure

you don't miss a thing.

The YouTube Gaming Creators Cup will take place on October 8th and fans will be able to catch this unique one-day event on channels from top creators including StandartSkill, Daithi from NOGLA and Sesegel.

FIFA 21 Global Series: The FIFA 21 Challenge takes place on October 29, pitting teams made up of footballers and FIFA professionals against each other to claim the title.

The eLaLiga All-Star event will be announced on October 6, fans can stay tuned to

esportsLaLiga

for more information.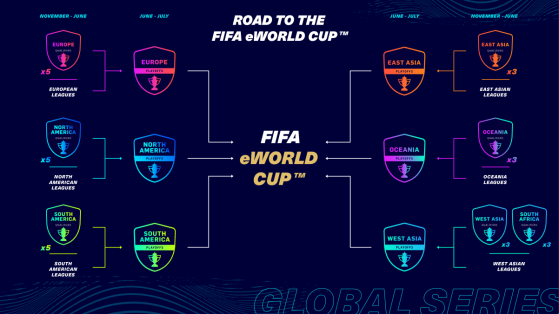 Attracting a global audience, the EA SPORTS FIFA 21 Global Series en route to the FIFA eWorld Cup ™ will kick off a new, regionally enhanced format for players around the world. As of November, six circuits are open to FUT verified participants in Europe, North America, South America, West Asia, East Asia and Oceania and provide more opportunities for competitors to participate in more than 30 tournaments to become the Champion of the FIFA eWorld Cup.
All the information regarding the launch of the FIFA 21 Global Series is available via the pitch notes on the EA Sports website. You can click here to access it .
The prize pool has been increased from $2M to $3M for the FIFA 21 season, meaning there's even more money on the line!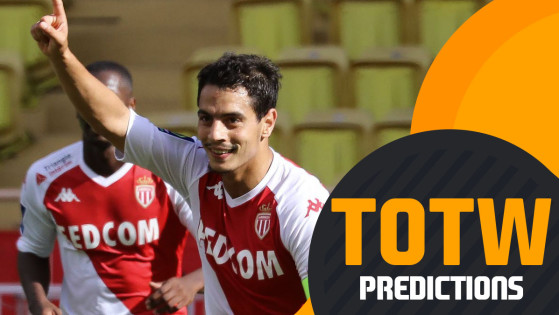 Each week, 23 players who have made a mark on the football world are selected to be part of the "Team of the week". Check out our predictions of players who could be awarded a special black card by appearing in the first TOTW in FUT 21!